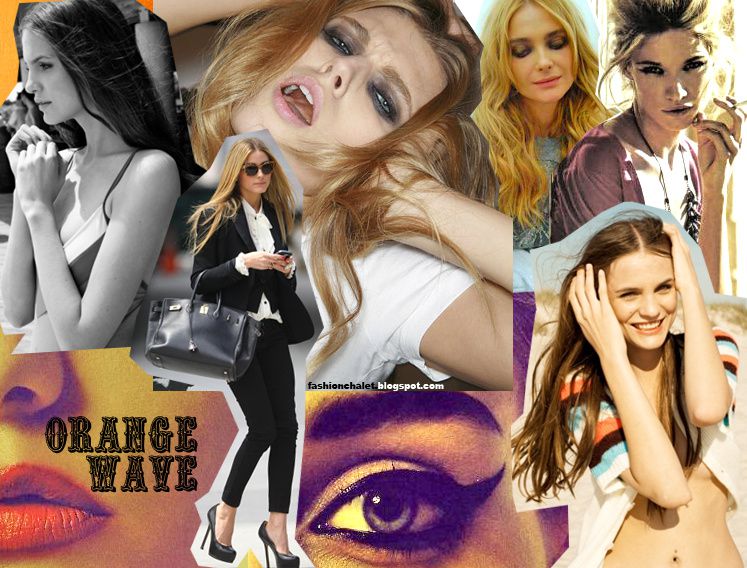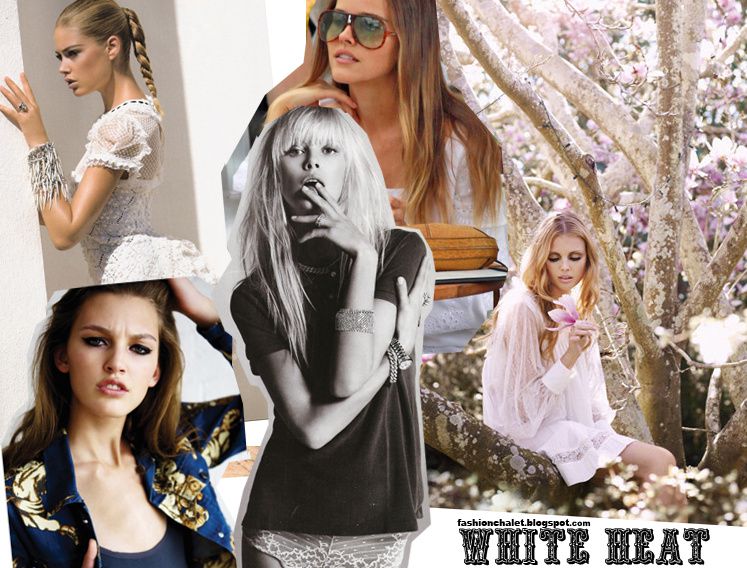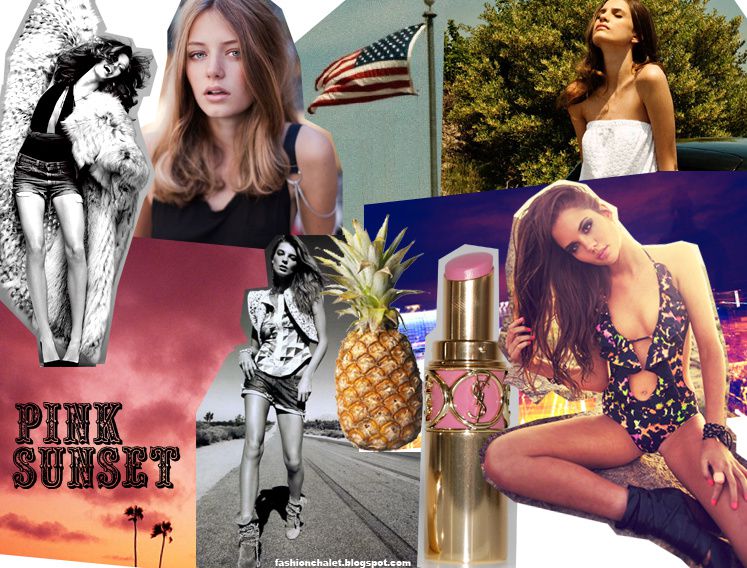 These collages depict anything and everything that is inspiring me lately... Colors arranged in the palette of passion fruit, loose; long hair, backstage glamour, lace accents, layered clothing, in-your-face prints, out-there color combinations, decadence, gilded mirrors, chandeliers, laughter, music, what is old is new again, Holidays, Daria Werbowy, vintage tea cups, saying Yes, singing, dancing, painting, pink lipstick, the color Orange, YSL, cooking, collecting, Alexa Chung effortlessness, haunted emotion, Isabel Lucas, 4th of July, wearing white, Death Cab for Cutie, Hermes, winged eyeliner, Cherry Blossoms, Regina Feoktistova, Ali Stephens, pineapples, Miami night life, tanning, making memories, backless dresses and
BEING YOU!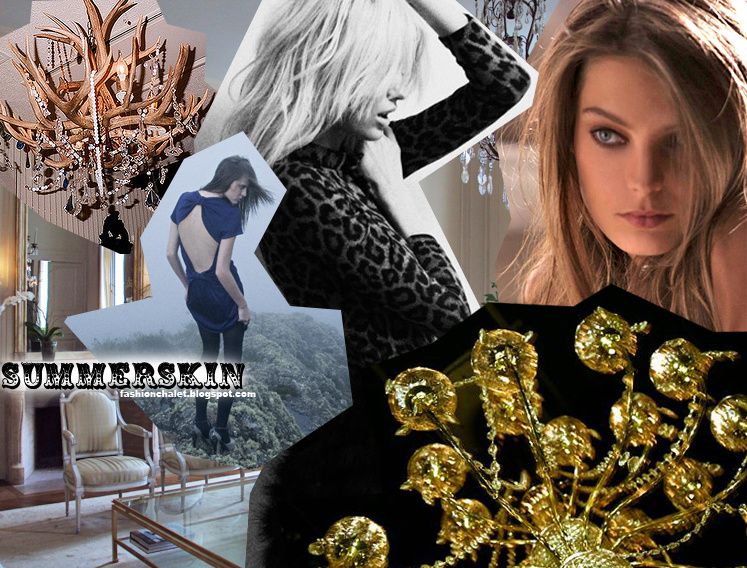 Hope everyone's 4th went well! I recently polled my Twitter followers on what they wanted to see more of in the blog (a) outfits (b) collages (c) editorial scans (d) something new. I got many votes for both outfits and collages but plenty of new ideas were brought to the table as well, thank you. :)
Credit for the images goes to my frequently visited photography sharing sites: Boubou Teatime, Le Fashion, Le Cheap c'est Chic, O'Style, Young Damsel, tFS, Just Jared, Stockholm Street Style, Yay Everyday, Knight Cat.