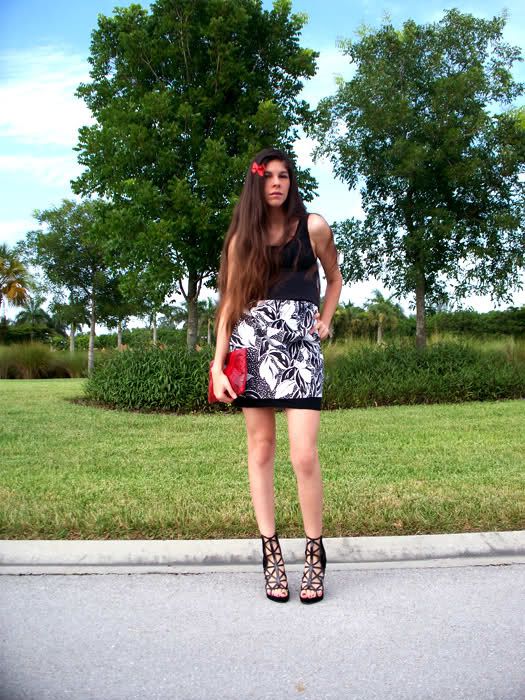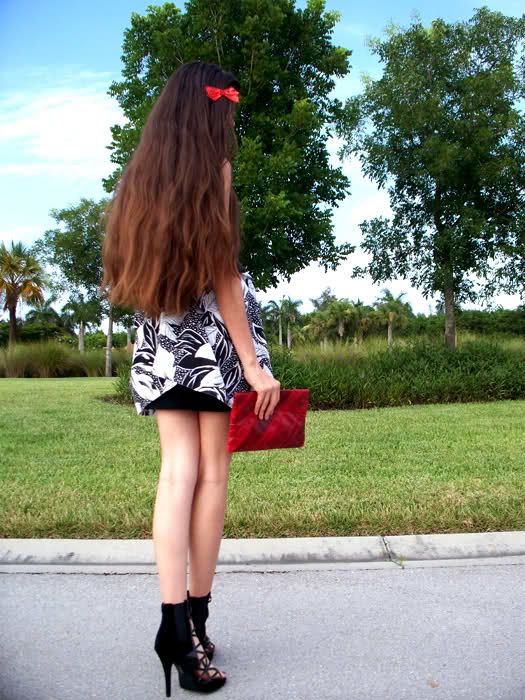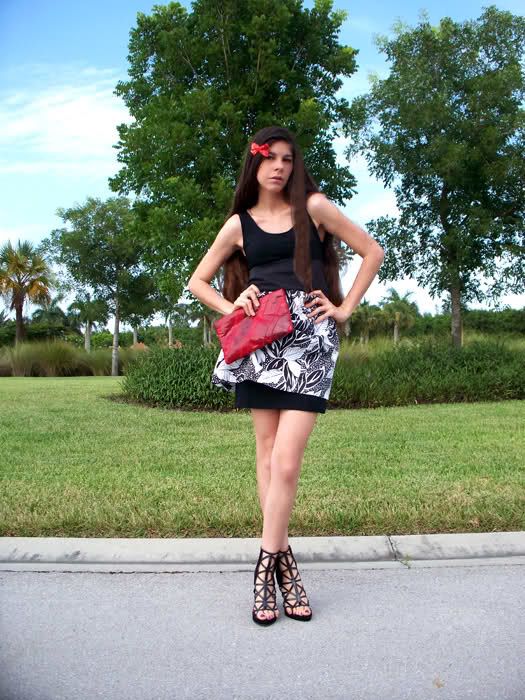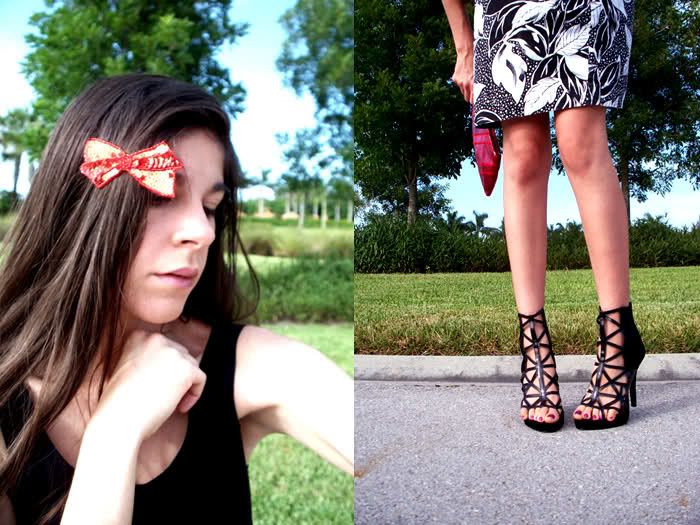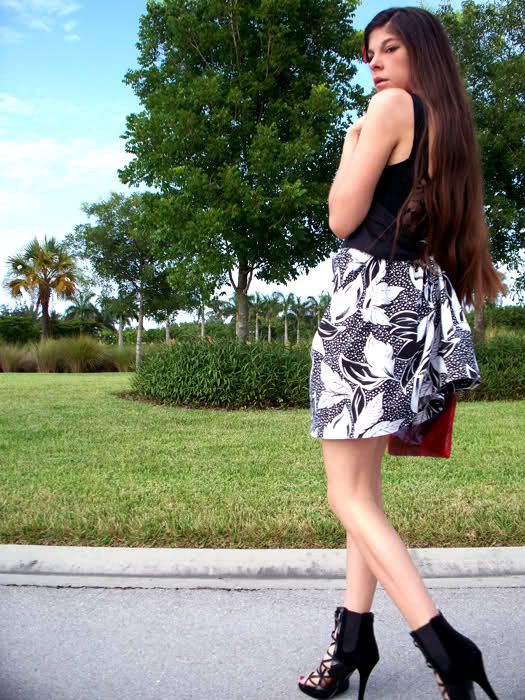 Goodbye July and Hello August! The sparkly red bow in my hair was the firecracker to my July. You can find it along with other equally creative designs by Lisa Kathryn here (
http://www.lisakathryn.com
).
I was so excited to debut this Vintage find of a skirt, I altered the hem (made it shorter and then gave it a higher waist fit) I gathered the extra fabric in back to make a sort of bouffant poof. Sometimes making something old become new again is more fun than dropping a few hundred bones on the latest trend. Deciding to pair the finished look with my " Givenchy " heels (could almost be twins in design) just seemed right.
You are listening to
Take My Breathe Away
by Hollywood, Mon Amour. I love this song,
originally by Berlin
, and every other cover or remix out there. It's such a romantic "in love" with someone song.
USE CODE:
FashionChalet for 10% OFF
Motel body con lace back dress. Vintage / DIY skirt. Promise cage heels. Vintage clutch. (
LisaKathryn
) Hair Clip.