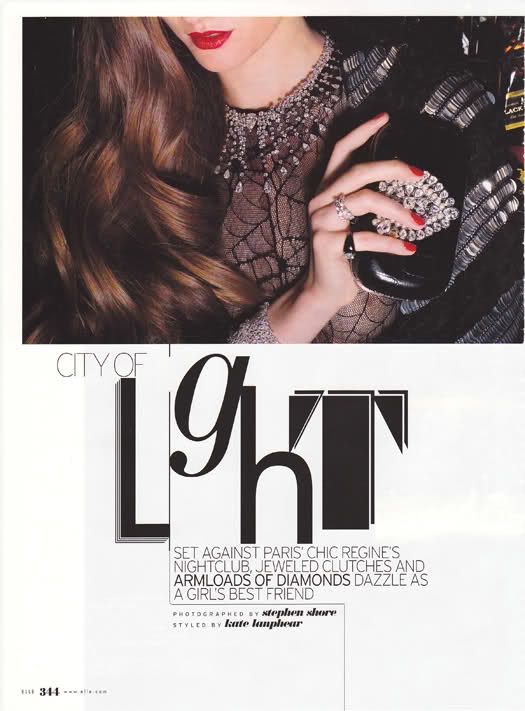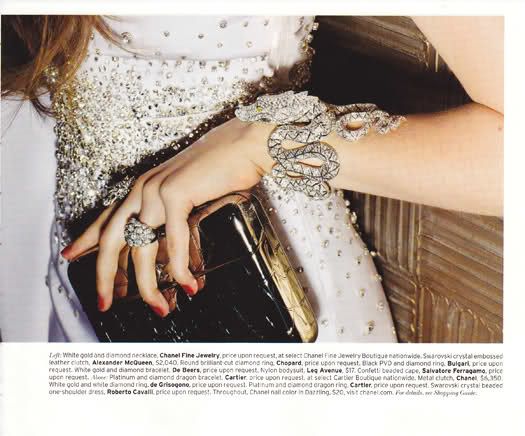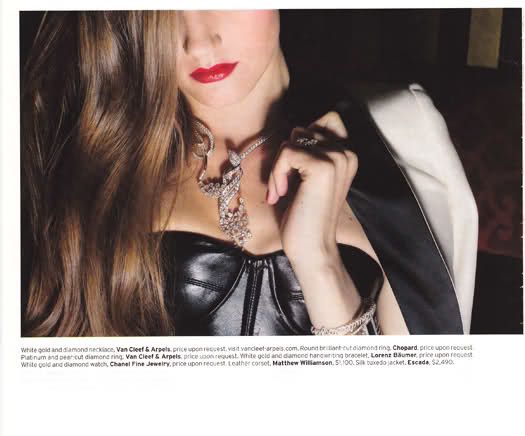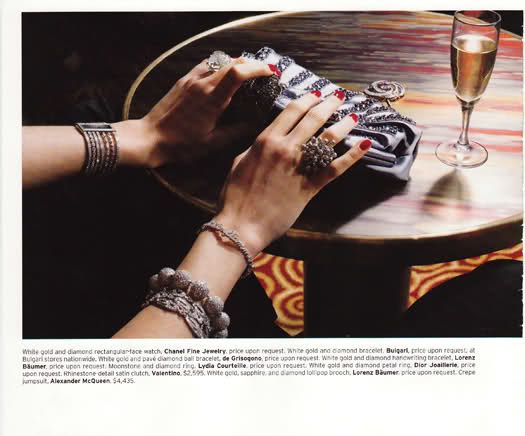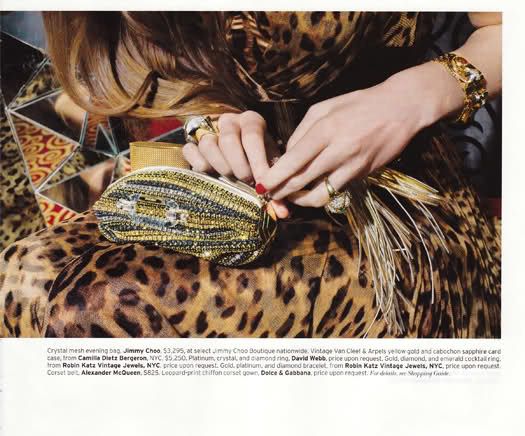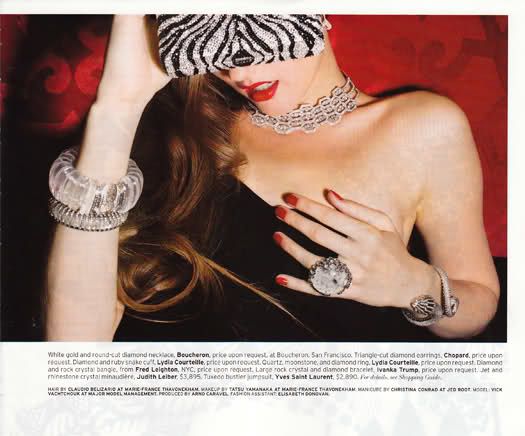 A rainy Saturday afternoon led me to pad barefoot in the rug towards my archived collection of Fashion magazines. Missing the cool, crisp air that December often brings with it, my fingertips landed on an issue of Elle ― appropriately a December (2008) issue. Once I began flipping through the ostentatious volume, my attention was instantly captured by this very editorial.
Decadent dressing, spiderweb netting, vibrant red lipstick, metal clasp clutches, jewel encrusted cocktail frocks, freshly polished fingernails, shiny, long locks, over-the-top-yet-equally-extraordinary baubles; all leading to an air of mystery; a scene set up to allow a small peek into this "anonymous" woman's extravagant and lavish lifestyle.
Although it might be Monday, why not settle back into that oversize chair, to daydream . . . just a little more?
***
Scans taken by me from Elle December 2008.
Editorial "City of Lights"
Styled by Kate Lanphear
Photographed by Stephen Shore
***
Click HERE to read my interview over at Chic Intuition. Thanks, guys!!