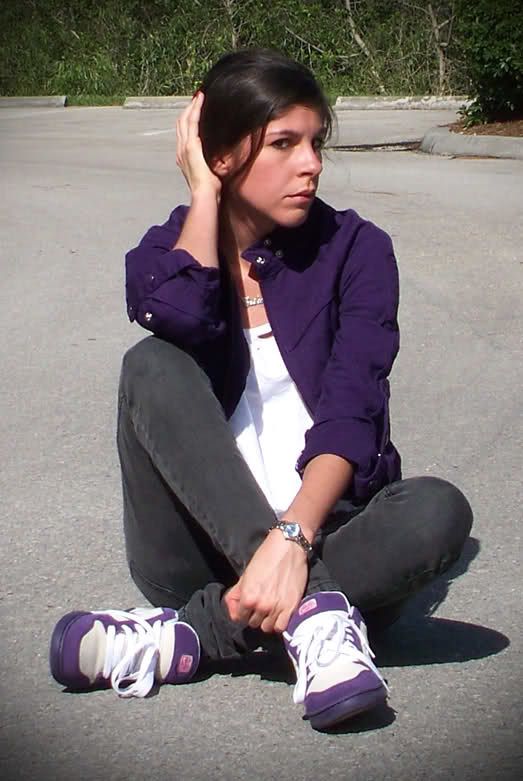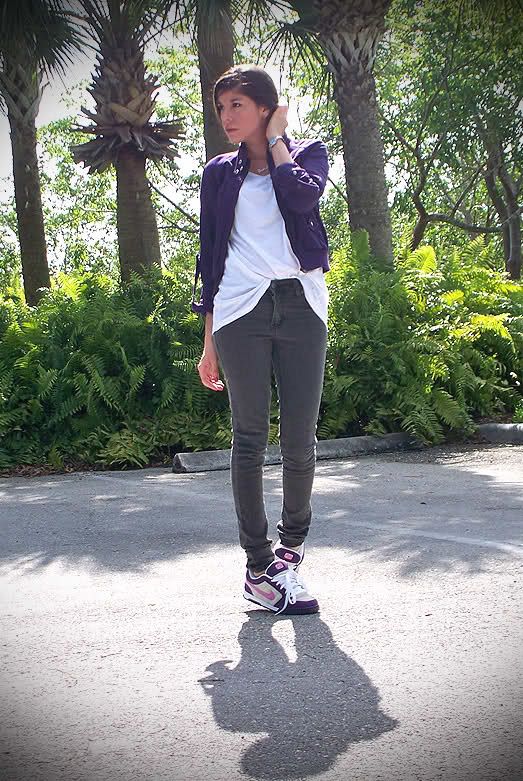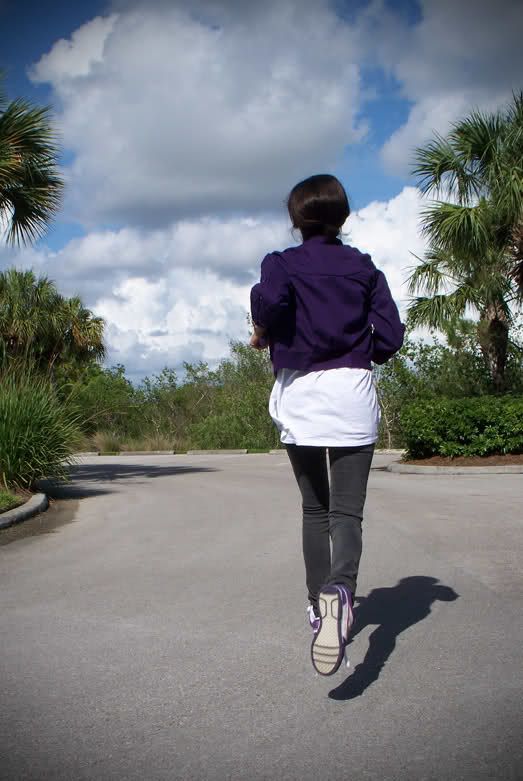 A glimpse into a casual me, if you will. I tend to wear sneakers when I just want to hang out on the weekend, especially when running errands or working out. Here, I'm excited to be wearing my new Elizabeth and James deconstructed tee. Thank you,
Krystal
for informing me of my Contest win. For those of you asking me what I do to keep fit? Easy: I love to play tennis, run/jog, take long, brisk walks with Sweety after dinner, and drinking lots and lots (and lots) of water. I owe
Stompface
for getting me hooked on Passion Pit, which is what you are listening to now. I'm also really into Rihanna at the moment. I definitely recommend Selfish Girl and Good Girl Gone Bad. By the way, I'm on episode 3 of Tudors, Season 1 now. And let me just say,
I cannot stop drooling over Jon Rhys as King Henry VIII
. Ahhh! About my 500th blog post: ALL OF YOUR COMMENTS AMAZE ME, ALWAYS!