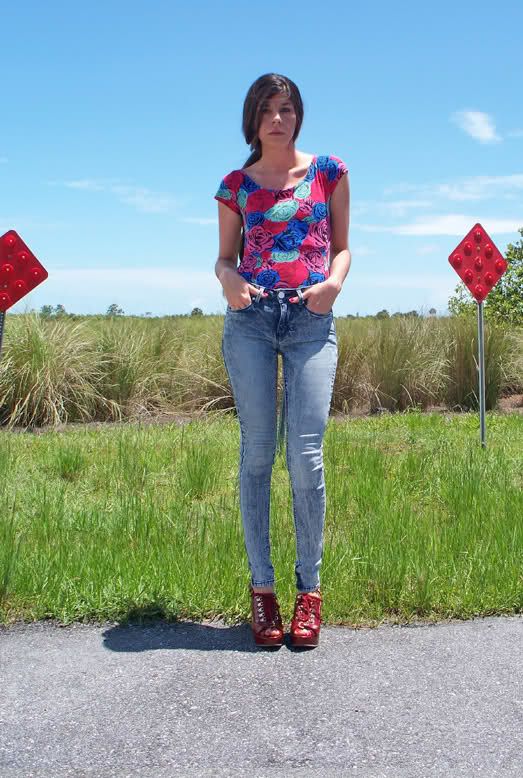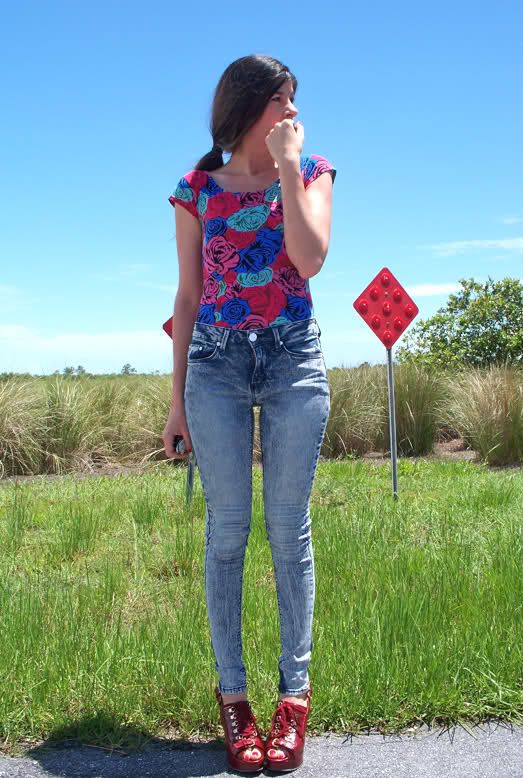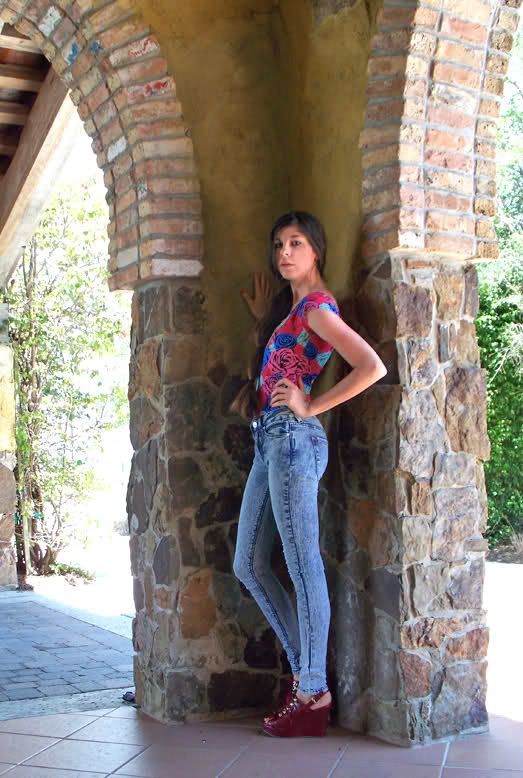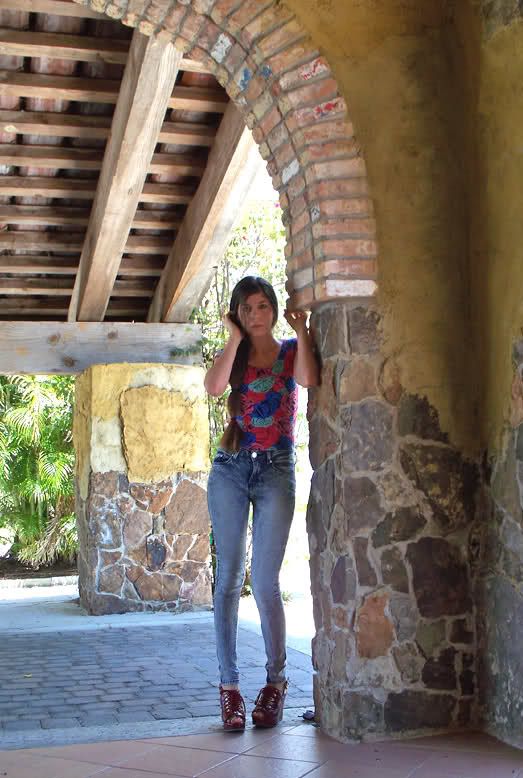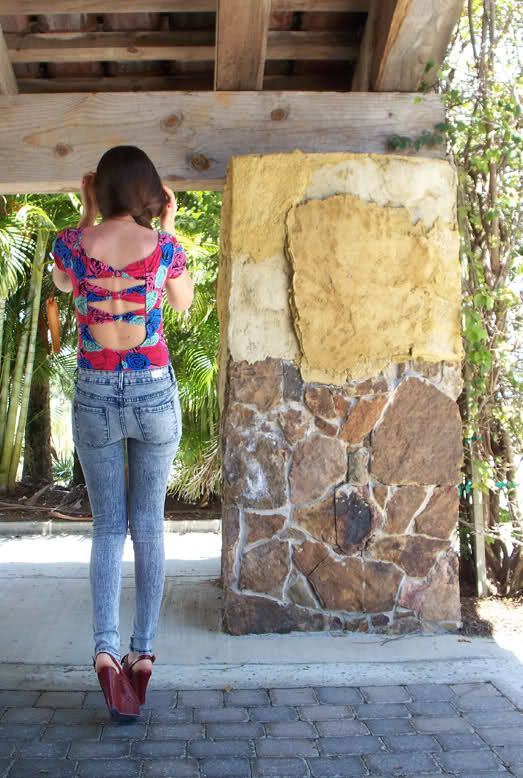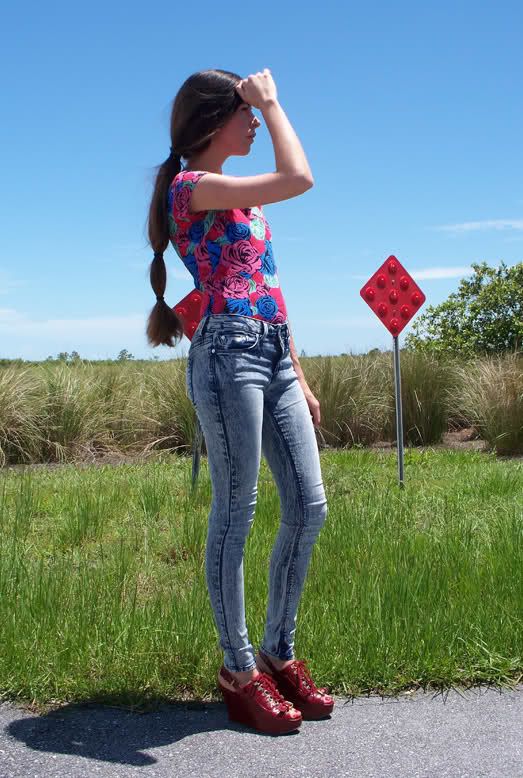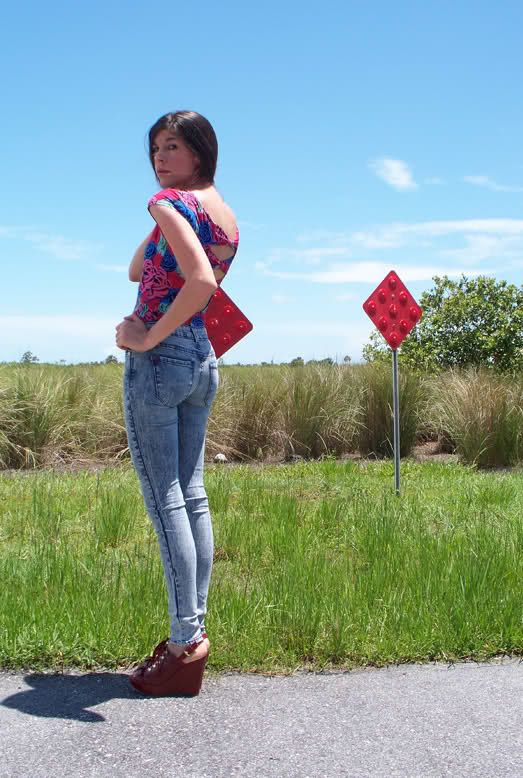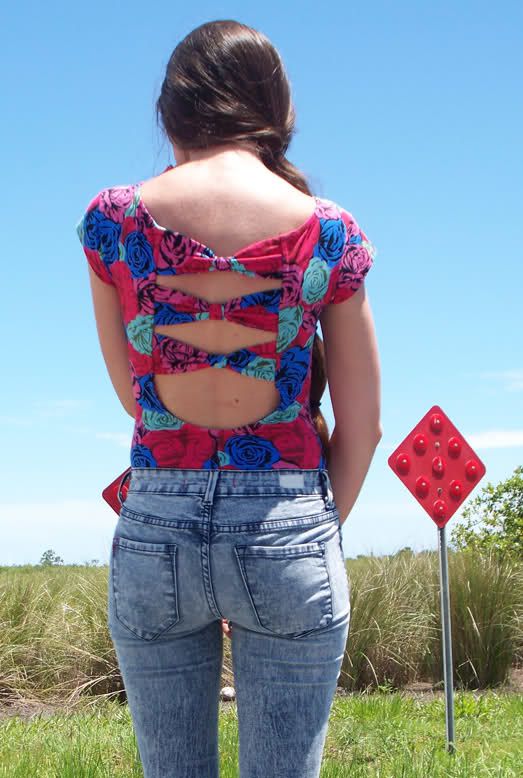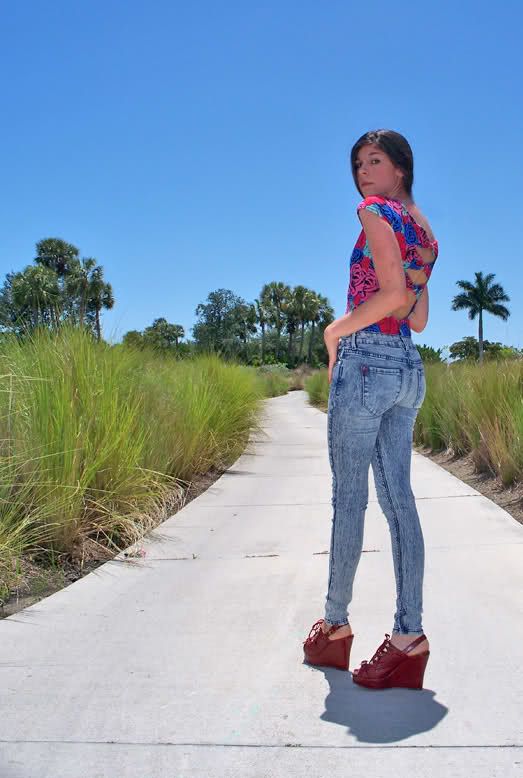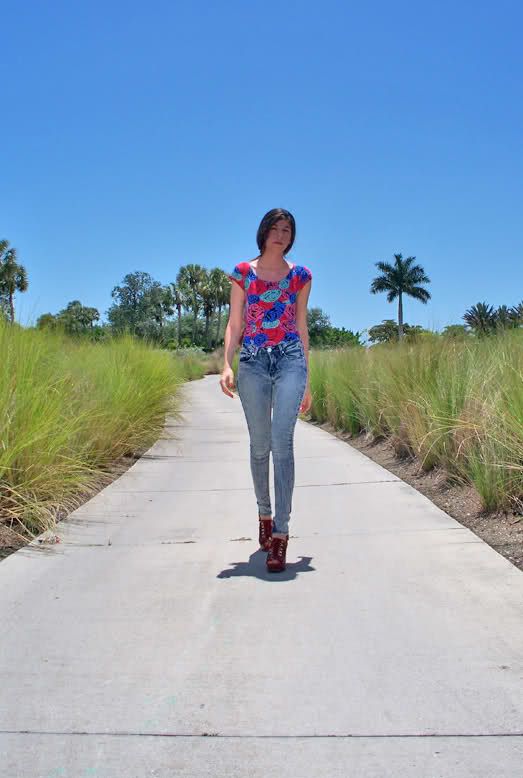 Remember my mentioning an exciting surprise? Check out my new
floral printed bodysuit
courtesy of Motel!!!!! I also love my new
BDG acid wash ankle cigarette jeans
from Urban Outfitters, as seen on
Lauren Conrad
and evoke visions of a late 80's
Kelly Kapowski
at Bayside High from Saved by The Bell.
As far as television goes, I'm re-addicted to The Office, started up Season 4 yesterday. Michael Scott, if you are reading this, thank you for making me REALLY laugh out loud again, only you can make my lunchtime break this fun! I'm also starting Tudors, I've only seen one episode so far …. Tried to pick up True Blood and Lost but both were sold out… oh well, something to look forward to...
Bodysuit:
Motel.
Jeans:
BDG, Urban Outfitters.
Wedges:
Go Jane.