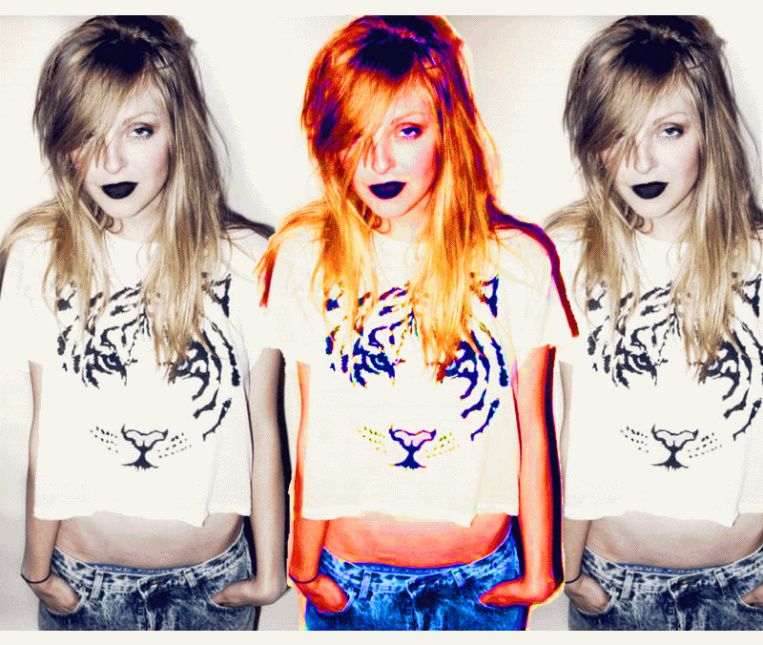 Chickdowntown.com and Krystal of What is Reality Anyway teamed up for a givewaway a while back. I just found out that I am the lucky winner of a Wildfox Couture piece. The Tiger Tiger Crop Top in tissue jersey; as seen above on the cool model in my animated image, and on Katy Perry in concert. MEOW!!!!
NO LONGER AVAILABLE. I was just emailed they are sold out :( BUMMER. So, I chose something else.....
In order to enter, you had to answer the question of
what reality means to you
.. my answer is below..
thank you!!
"My reality is believing in yourself. Taking in the love from your family and friends. Feeling positive. Taking in life through art, food and nature. Being the best person you can be. Reality is honesty, loyalty, truth. Reality is the giddy feeling you call butterflies in your stomach whenever something really exciting happens. Reality is.. YOU!"

♥