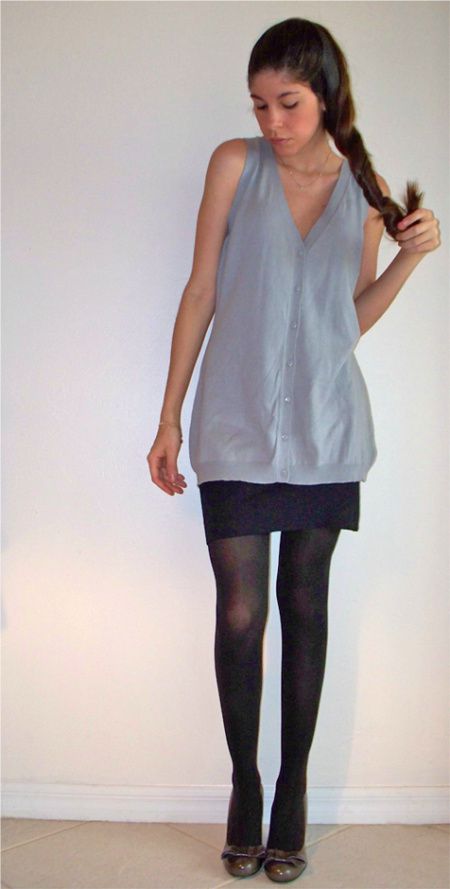 Just a little "thanks" to my great readers through video!!!
http://vimeo.com/moogaloop.swf?clip_id=4437742&server=vimeo.com&show_title=1&show_byline=1&show_portrait=0&color=&fullscreen=1
I found a hidden folder in one of my CD's with a few outfits and videos I took last year and never got around to posting (taken at my old place) so I thought I'd share this one with you tonight.
Hoodie:

Juicy Couture.

Sweater Vest:

Target.

Skirt:

Vintage.

Tights:

Urban Outfitters.

Wedges:

BCBGirls.