These are a few of my favorite things . . .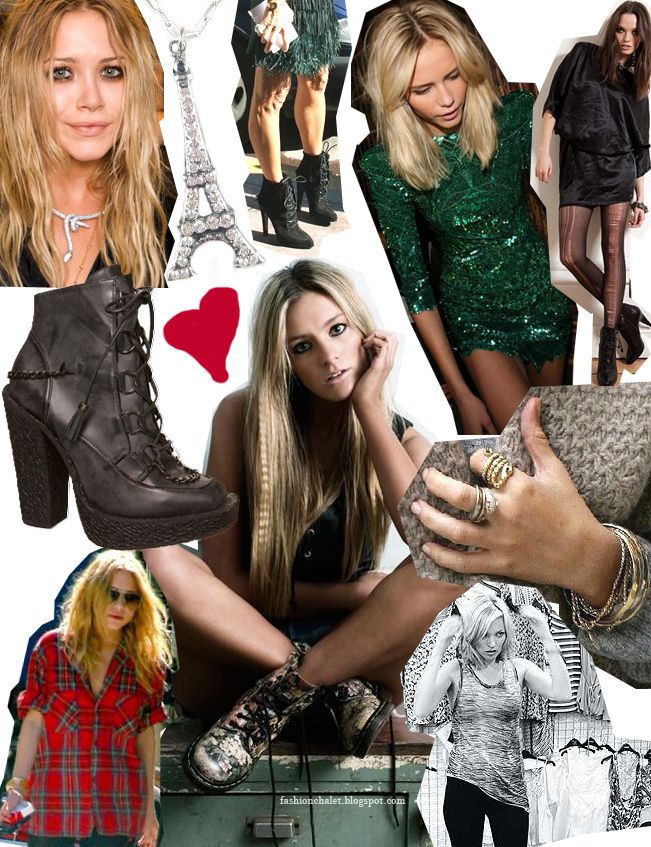 Plaid, MK Olsen, Snake Rings, Chunky Knits,

Doc Martens, Emma Cook, Topshop, Kate Moss, Balmain,

Natasha Poly, Paris, France, Eiffel Tower Necklace, Green Sequins,
Fringe, Ankle Boots, Ripped Tights, Animals Prints,

Crimped Hair, and Bangles
Balmain green still clings to my brain can't help it...
image sources: google, myspace/risko, street peeper, topshop, olsen-files