Spring Florals and Neutrals are what I'm Craving ...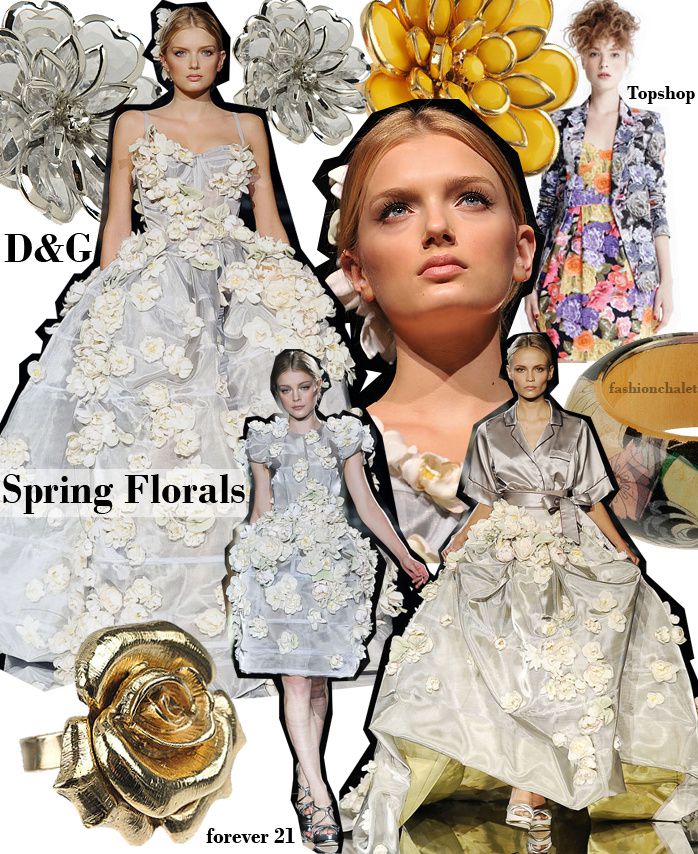 Dolce & Gabbana
D&G; bedecked models, Lily Donaldson, Natasha Poly and Jessica Stam look smashing in neutral florals. While Topshop's
take on floral prints that pop have me going gaga!! Forever 21 is always my stop for the perfect (and wallet friendly) accessory
of the moment.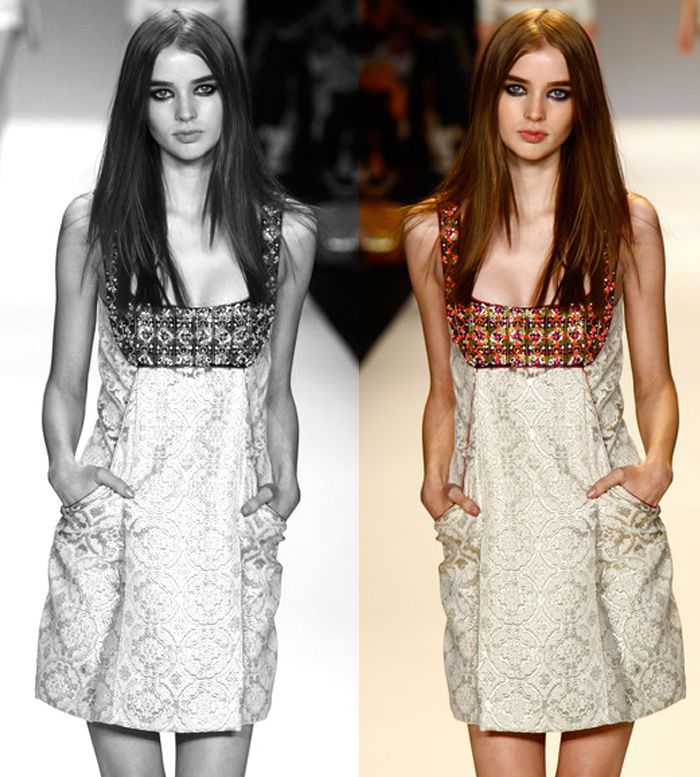 Ali Michael
Ali will always be a gorgeous vision in my eyes. I have no clue what Show / Collection her dress is from, but I NEED it
now. If possible?? Please?? Any ideas?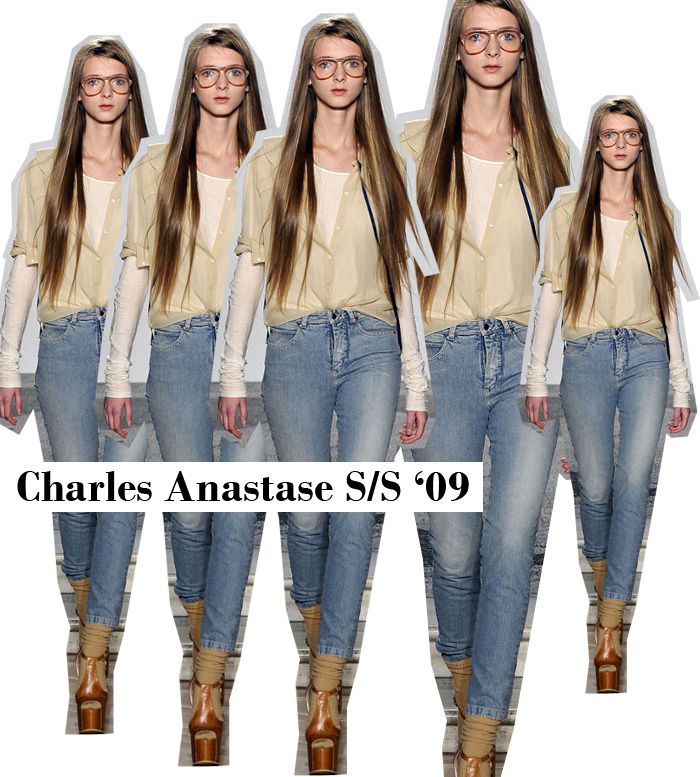 Charles Anastase
The quirky nerd chic thrown into the floaty Spring collection left me breathless. I love the simplicity of basics
mixed in with gaudy. Check out those heels!!
In continuation with the Spring/Summer Collection; at the top of my list are his pretty platforms, Little Bo Beep dresses
and oversize eyeglasses. I love the effective use in layering! I'm also in love with the pops of pink, spiky platform boots
and chunky knits from the Fall collection.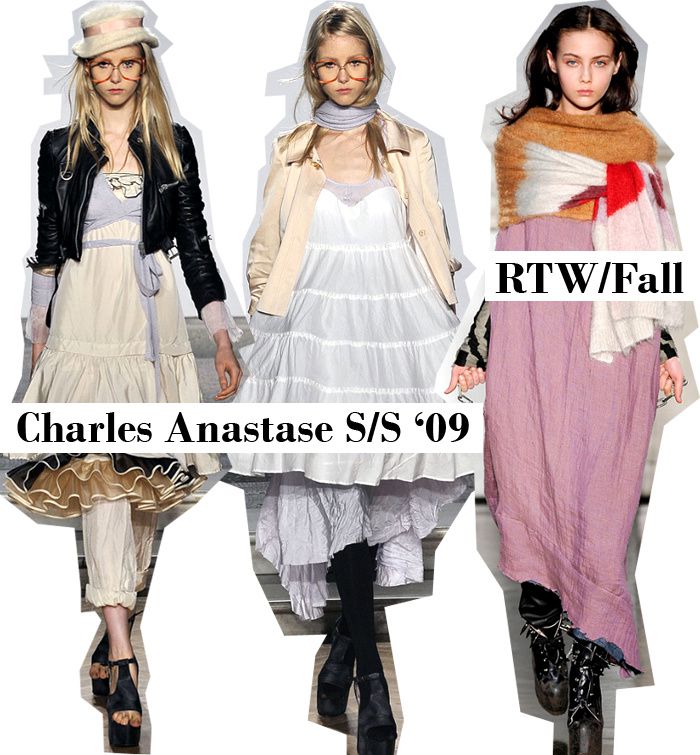 Image Credits: Style.com, forever21, the fashion spot and Topshop.