Saturday Night Favorites! "a Collage"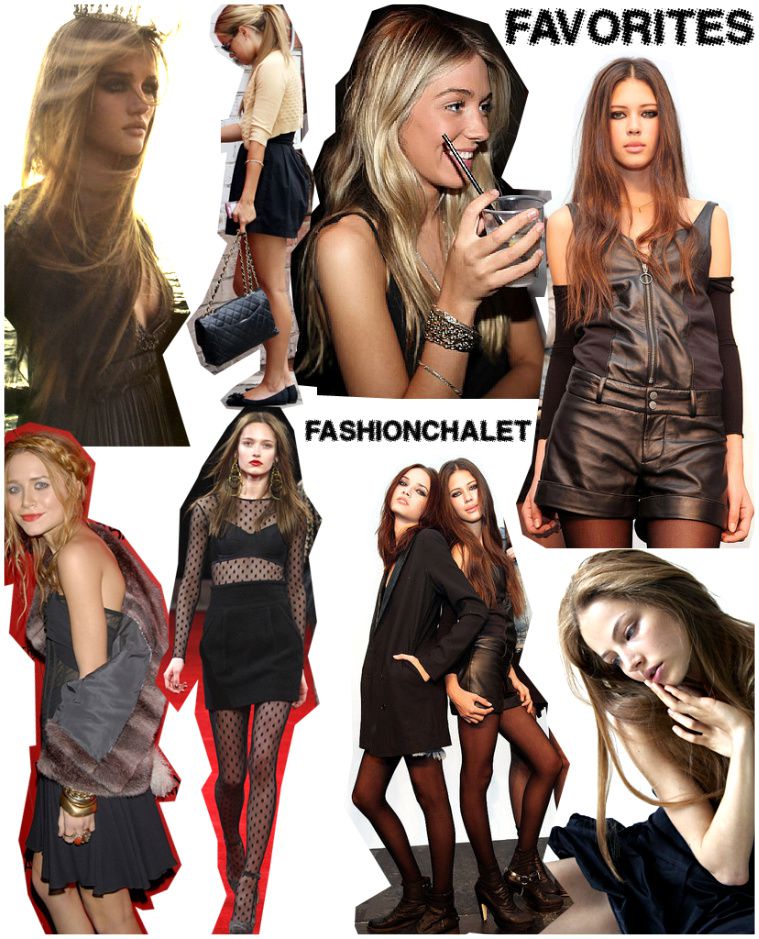 OK, so after having a very fulfilling dinner at Carrabba's Italian grill, I highly recommend the Chicken Bryan and the Italian Chicken pizza (we stopped for Apple pie and vanilla ice cream at this quaint little 50's inspired diner afterward!) and thus being too full to fall asleep just yet.. I came on the computer and opened up Photoshop, and this little collage is what came out of that.... hope you like it.. haha.
To sum it all up my current favorites include: Rosie Huntington-Whiteley donning a Queen-like crown, Lauren Conrad in a high waist navy blue skirt, long hair, RVCA model; Michelle Carvalho, Heidi braids, Mary-Kate ' MK ' Olsen, Ruffian, and Ruslana Korshunova. . .
Sources: the fashion spot, google images, olsen-files, inky lips, little plastic horses, knightcat...