An Ode to the Olsen Style of 2007 !!!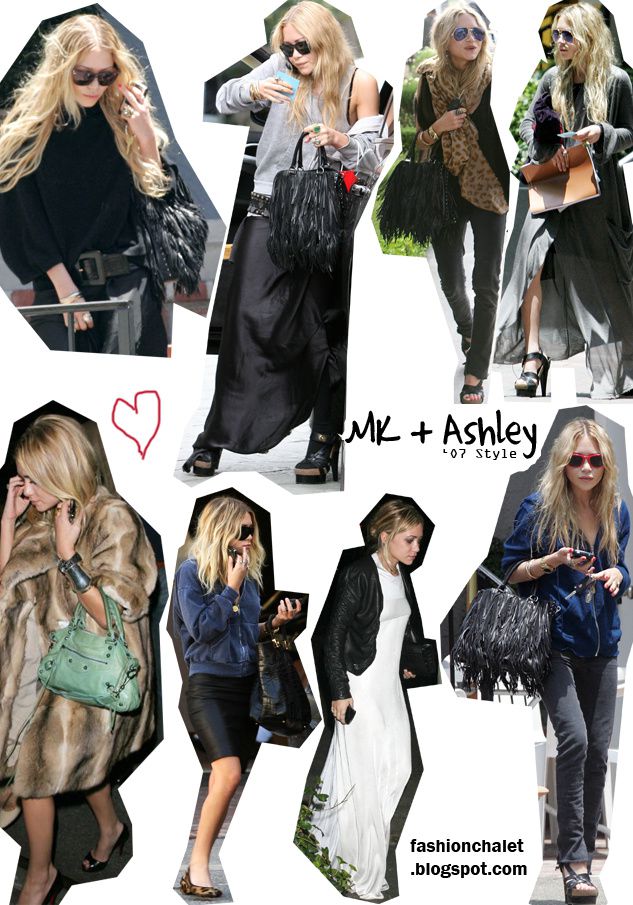 Mary Kate "MK" Olsen
While some may refer to Mary Kate's style as being frumpy, somewhat bag lady or just plain out there- I see style well done; effortlessly so. I've never seen a girl who can pull on a baggy sweatshirt with almost any outfit and make it look cool. My wardrobe staples have always leaned towards hoodies and skinny jeans not unlike MK. Lately, chunky boots, platform sandals and wedges have joined the collection. If only I could wake up tomorrow and have Mary Kate's extensive ring and handbag assortment. Now, if I could wake up tomorrow as anybody in the entire world, I'd definitely have to pick Mary Kate Olsen; or at least a chance to meet her. Not only does she have a smashing sense of style but also a stylish best friend, who we all know as her twin sister, Ashley.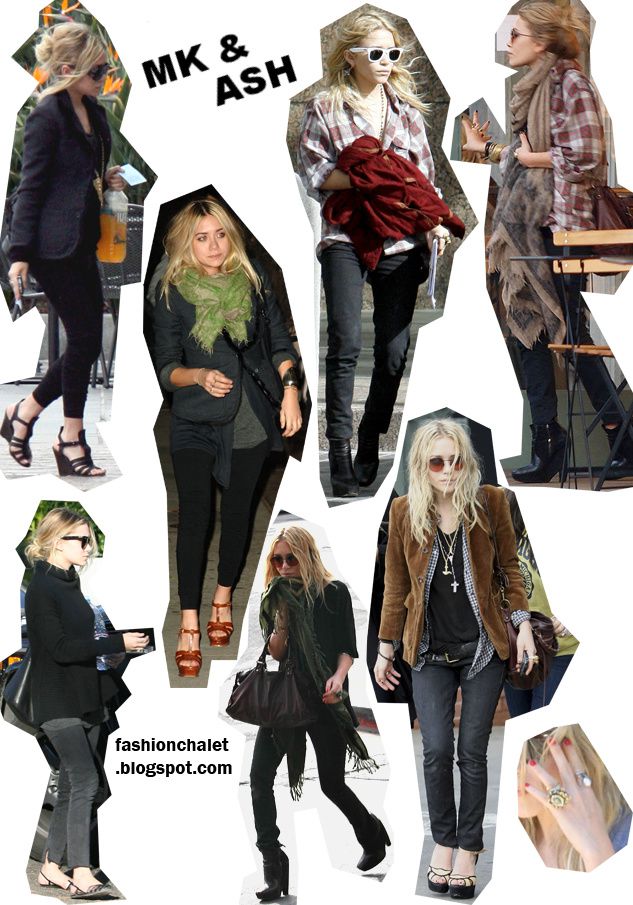 Ashley "Ash" Olsen
Always refined, classic and pulled together. I look to Ashley for confidence in composure, intricately placed details and impeccable hairstyles. She is never one to shy away from mixing in new, eclectic pieces with her own classic staples. Not quite as avant-garde as say her sibling, MK, yet- she still manages to hold her own in the trendsetting department. I'm always fond of her coats, fitted pants and platform sandal concoctions! I would love to sit down and have a really good long, and fashion-filled, talk with Ashley over a cup of coffee, about what she likes best in this year's collections, what she sees next and what she hopes to achieve with the future for her lines; The Row and Elizabeth & James.
Images for my collages are all from: Olsen-Files.com