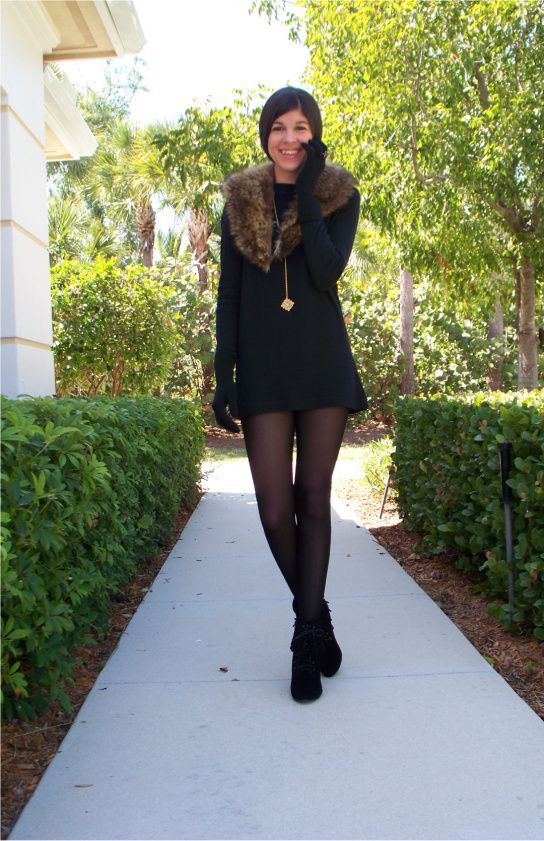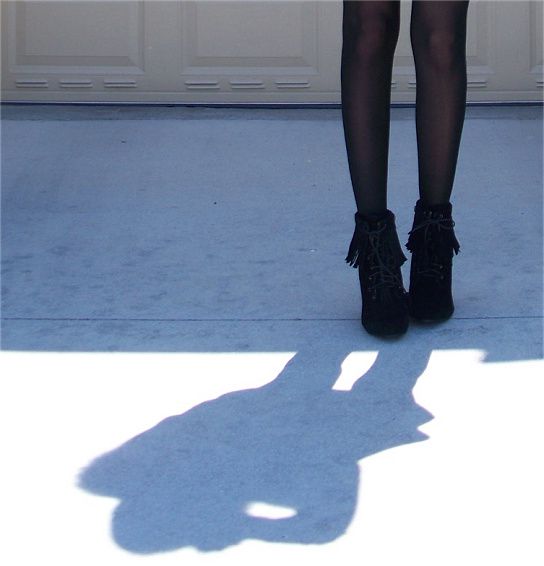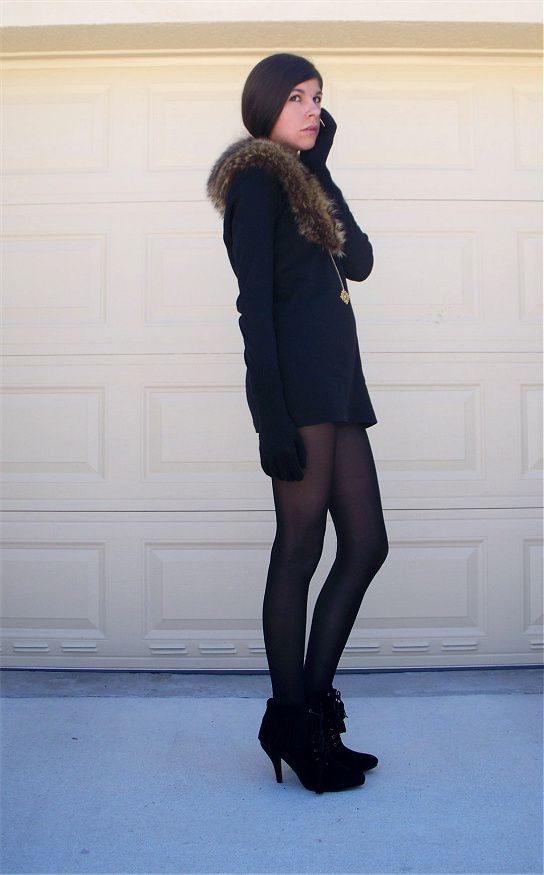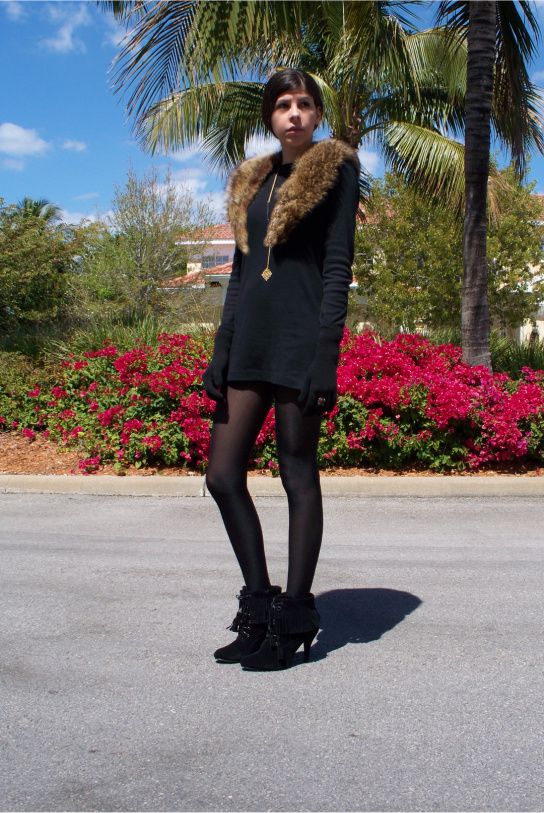 I was, unfortunately, unable to tackle "that surprise" over the weekend. But no worries, as I have many other surprises in store for the blog really soon. In the meantime, I hope you'll enjoy this impromptu photo shoot outdoors; look I'm smiling and everything... haha! By the way, I was so happy to see how well you received my post about one of my favorite fashion models, Siri Tollerød.
Handmade One of a Kind Jewelry made by Tara, for Leviticus. She specifically chose two necklace styles she thought I would enjoy wearing. She nailed my personality perfectly. The first one I chose to wear was appropriately titled 'Hello Lover!' You can check out more of her many gorgeous creations at Leviticus Jewelry. The intricate detail, attention to style.... I can't stop wearing them!!
Tee-Dress: Newport-News. Necklace: Leviticus Jewelry. Gloves: Target. Ring: Vintage. Tights: Random. Fringe Ankle Booties: Go Jane. Faux Fur Stole: Vintage.