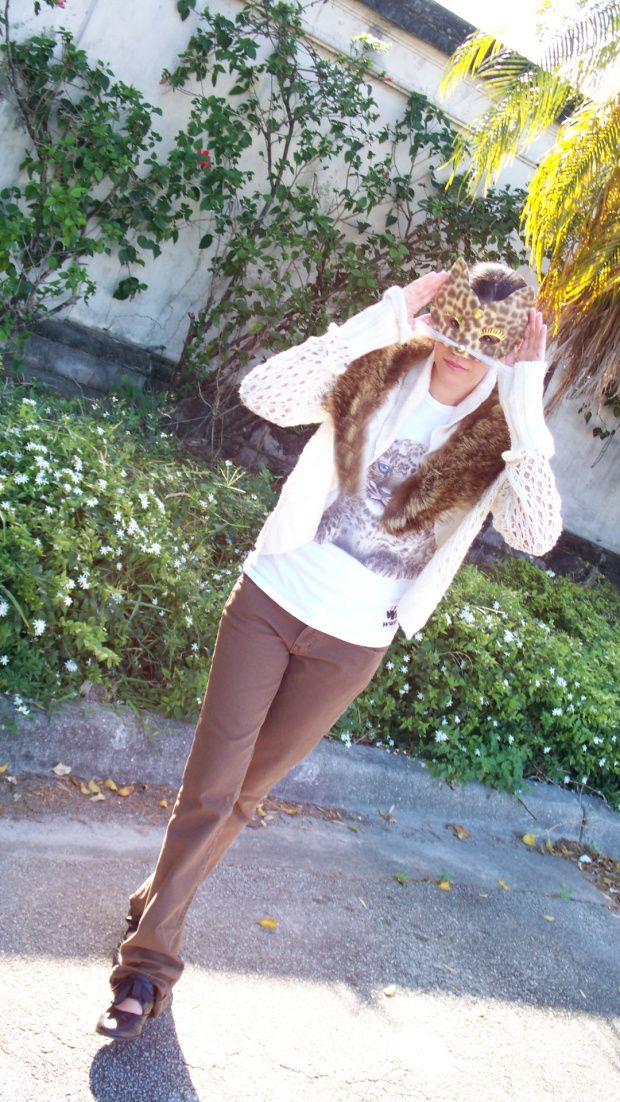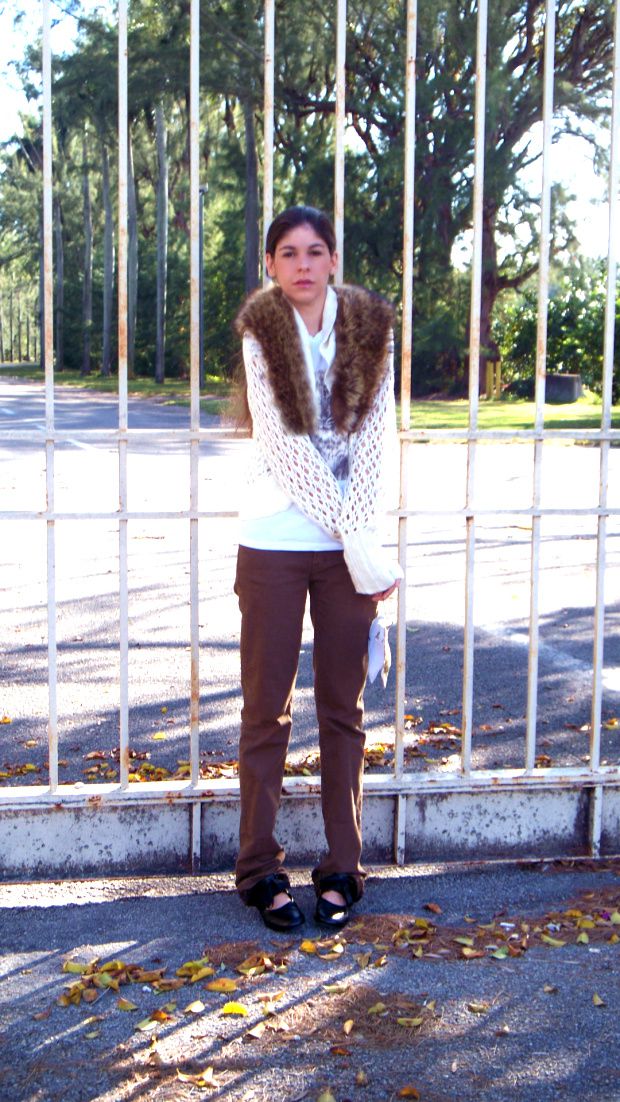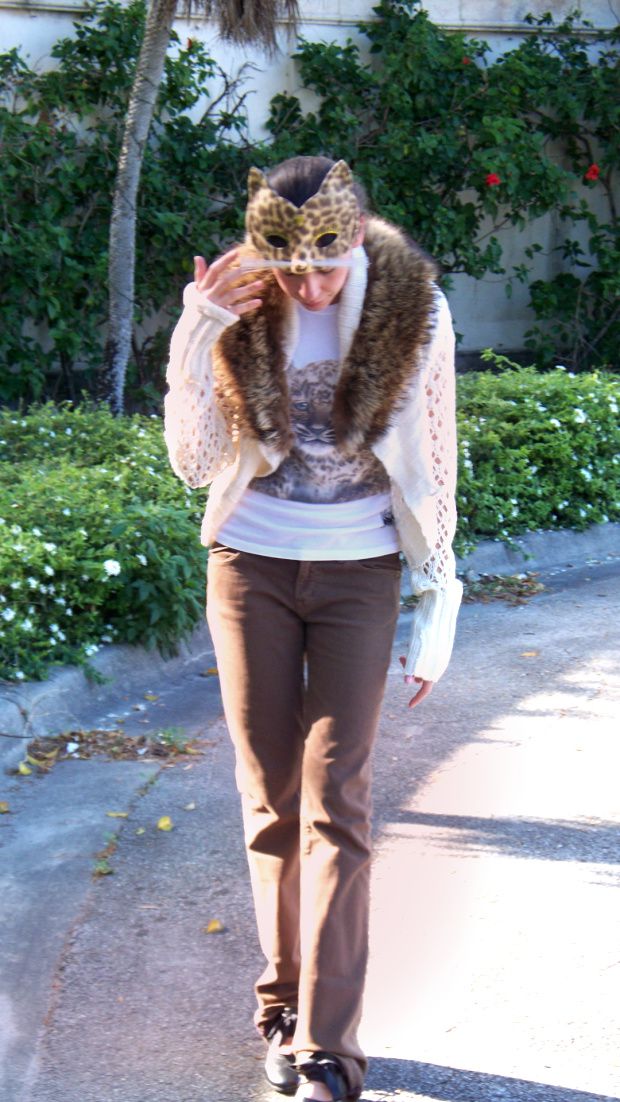 Fur (faux) Stole: Vintage. Crochet Cardigan: Target. Tee: Delia's, World Wildlife Federation. Skinny Jeans: Rich and Skinny. Victorian Ankle booties: Payless. Mask: Costume.
Fashion Chalet dons a

mask.

I want more, especially of the

exotic

and very much decorated variety. Anybody care to make some for me??
Right click and "view image" to see the

resized images

in their full size.
Again- I have to hand it to

my brother

for finding the perfect places to take photos. Love you, little bro! ;)
Lately I've been listening to

"Loose Caboose"

from the

Breakfast at Tiffany's

soundtrack by Henri Mancini. Another favorite is

"Something for Cat"

and of course, his most famous,

"Moon River".

.