Weardrobe Challenge #1: American Apparel Circle Scarf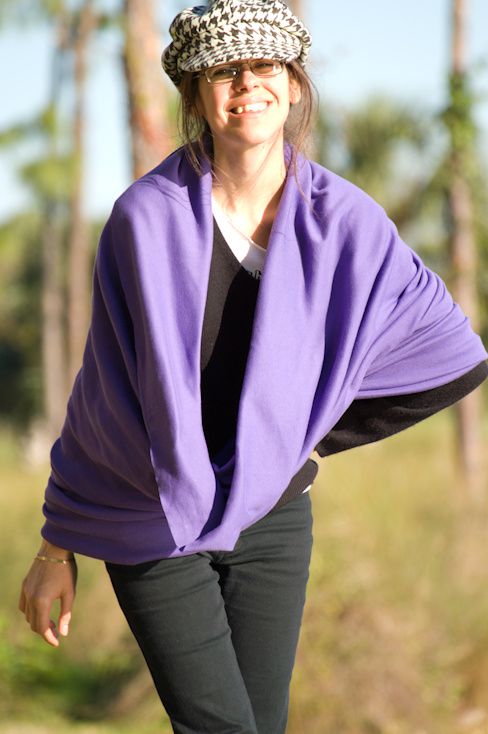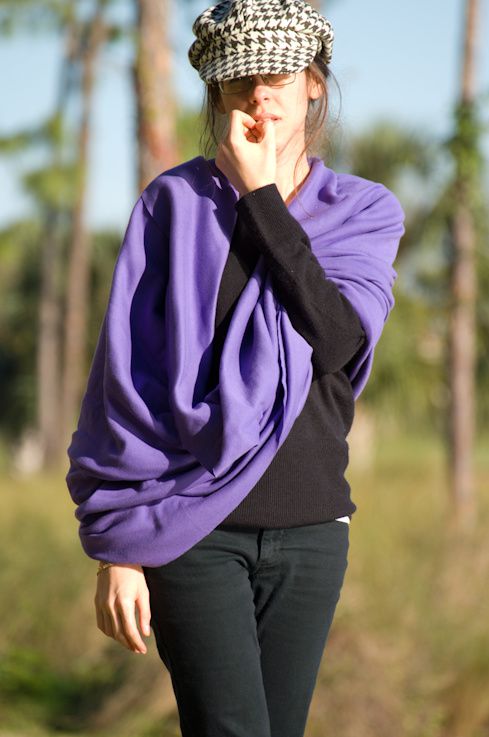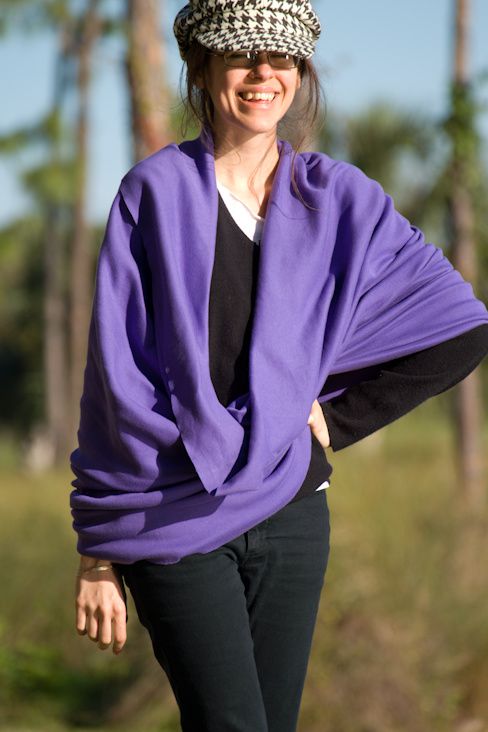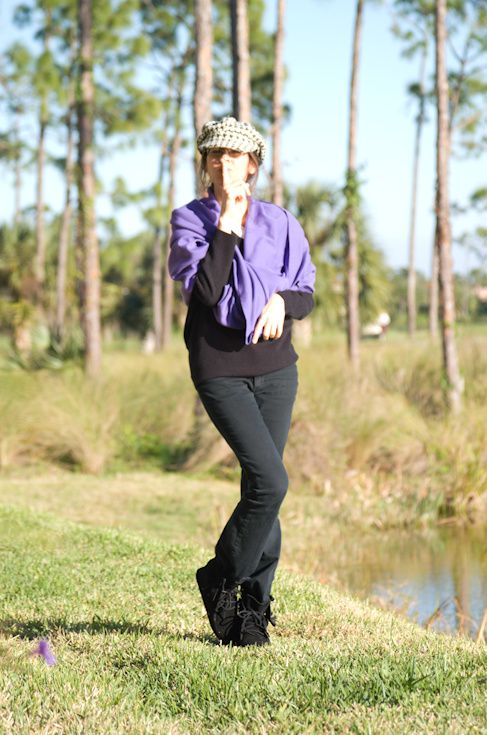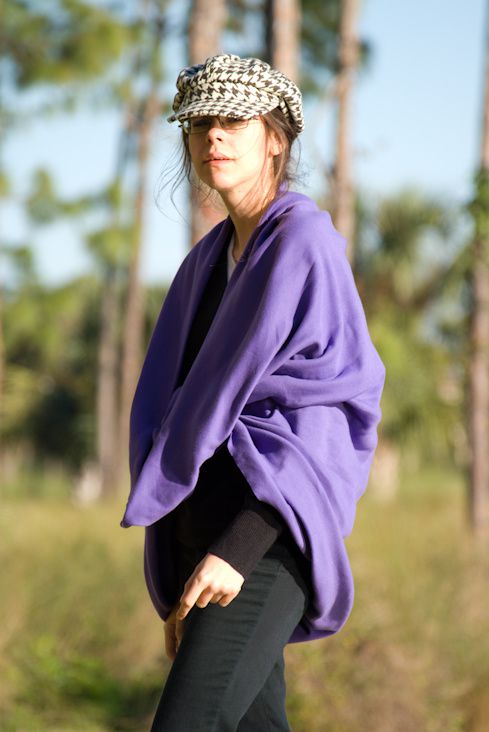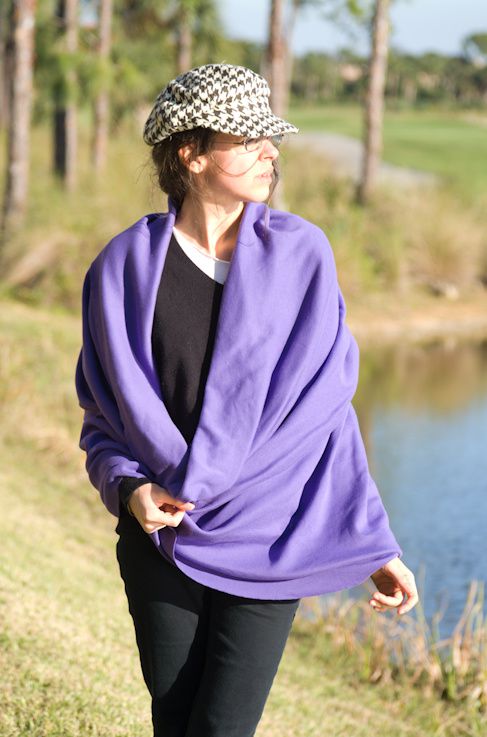 Suz and Rich of Weardrobe contacted me to invent a few different ways of wearing this lovely purple American Apparel circle scarf that they generously sent my way. We're calling it the Sisterhood of the Traveling Scarf! And this was my first "cozy look" taken just after a wonderful Chinese lunch. Here I am clad in my glasses and a houndstooth print newsboy cap. It was a chilly afternoon, so a sweater and my favorite ankle hi Minnetonka trampers helped in completing my cozy wares.
Click for Sweety. She was also out and about in the sun with us that day!! =]
Cap: TopGear. Sweater: Vintage (thank you, Mom!) Pants: Mudd. Shoes: Minnetonka. Circle Scarf: American Apparel.