What's your Secret Single Behavior?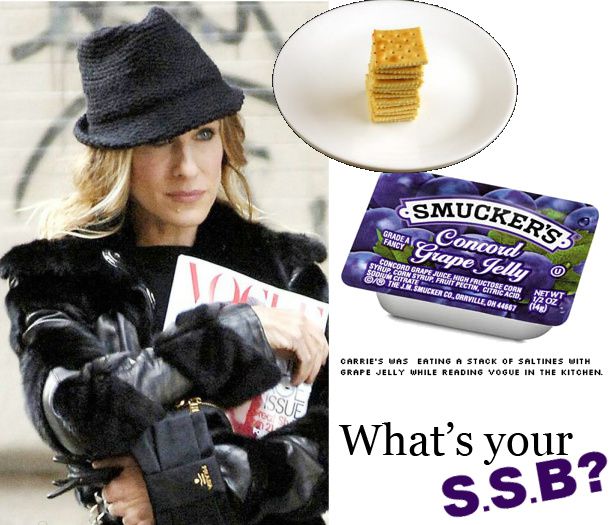 I also enjoy saltine crackers with jelly, except I prefer strawberry. I'll have to try it the Carrie way though, with Vogue!
I always drink a bottle of Voss or Fiji water before bed while reading Nylon magazine.
Giving myself pedicures and manicures right after a shower.
I love to have lunch, watching TV uninterrupted, when nobody else is home.
I give myself facial masks and then sip lemon iced tea while watching Gilmore girls reruns, letting it work on my face.
I hide fruit in the fridge in a secret spot just for me.
Making Mocha Cafe with marshmallow creamer every morning to drink before work.
Watching "girly" TV on DVD just before bed while eating a freshly made fruit salad.
What's your Secret Single Behavior?
Photos: JustJared, google images