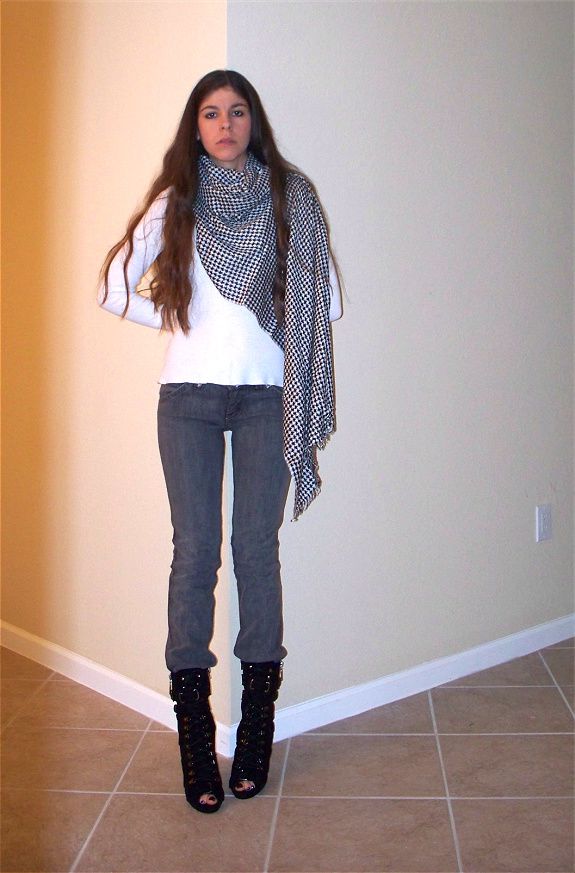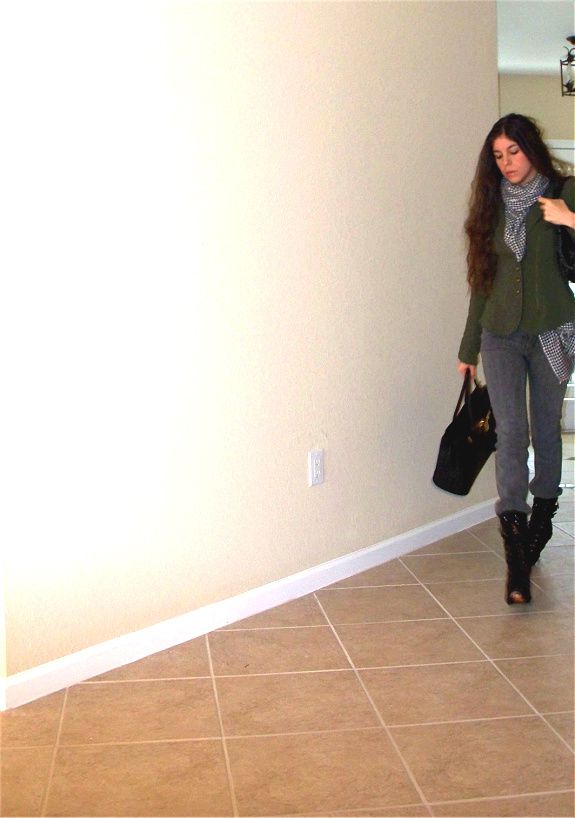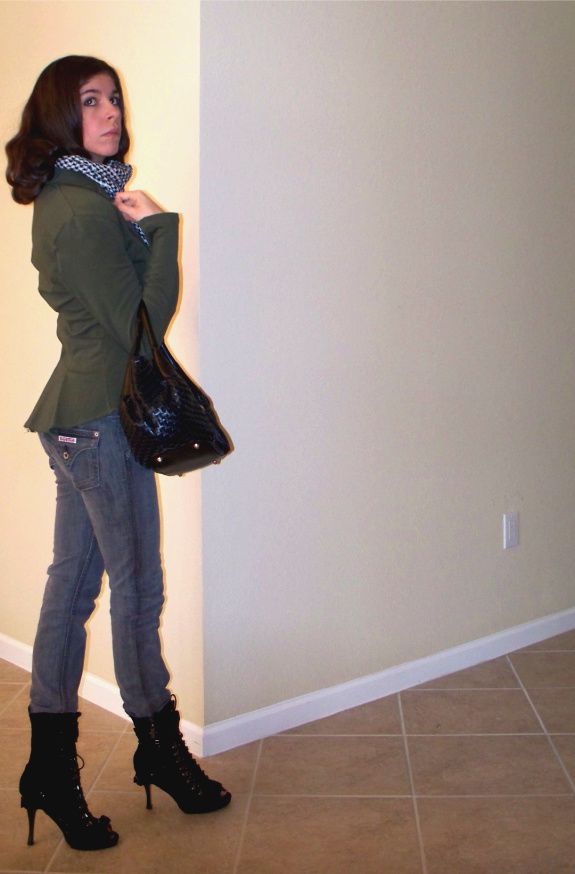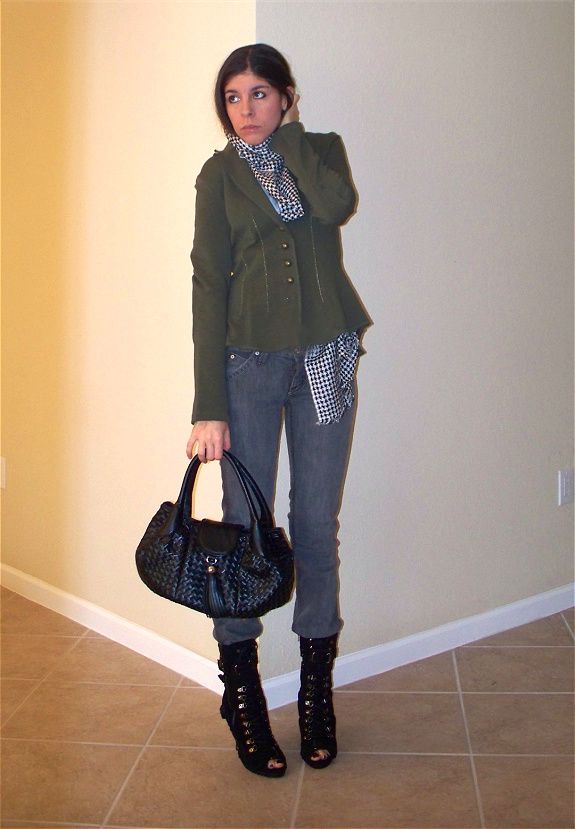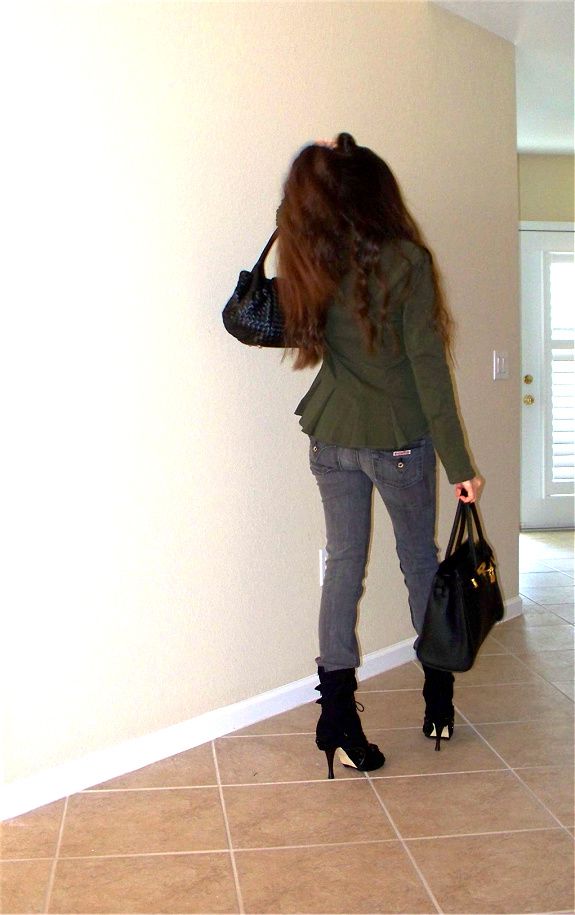 Spent a casual afternoon (that was quite cool) in my Charly Madison thermal- adore the red dragon detail on the side. A long, long time ago an old friend, from California sent it to me. The houndstooth scarf belongs to my Mom. I don't know where she got it. And the skinny jeans are by Hudson. The olive green, part sweater, part military-style blazer, is also very mid-Century Romantic looking to me; from Nordstrom, yearssss ago. I wear it constantly whenever the weather starts to cool down. The bags are non-descript. One is Barneys CoOp, the other is a Birkin lookalike I shamelessly snagged online two years ago. Topped off with my most prized possession, for this moment anyway; are the funky, lace up ankle bootie heels that I scored at this little hole in the wall shoe shop in downtown Miami. $45 but totally worth it. Supposedly, they are Balenciaga knockoffs. Yippe! I did a little dance when I first saw them. My Mom teased me about it, too. HAHA.

Things I'm Craving at this particular moment:
Odwalla original protein drinks
Peaches - they are so sweet this time of year
A pair of flat lace up boots
doc martens
a long weekend in New York City
Portobello mushroom burger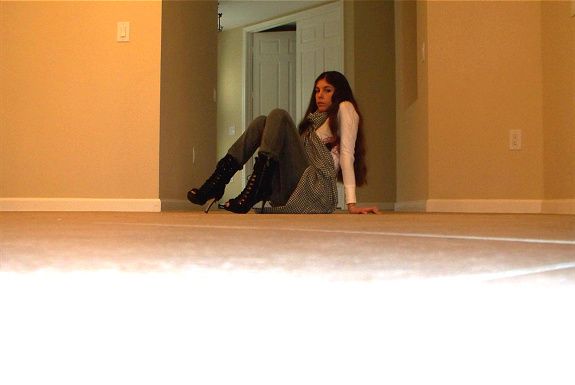 I appreciate every comment, every visit. I do smile and find myself getting giddy over every word you all leave for me in my blog. I will try me best to still comment all of you, when windows of time and opportunity are open. But, I do promise to continue blogging and updating on a regular basis. Have a wonderful, wonderful and magnificent Monday!
XO