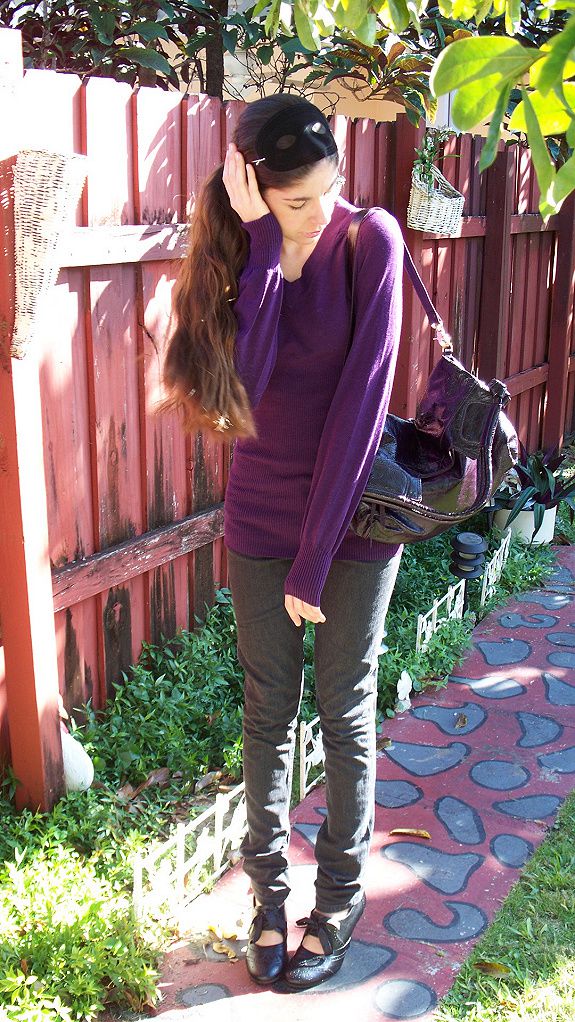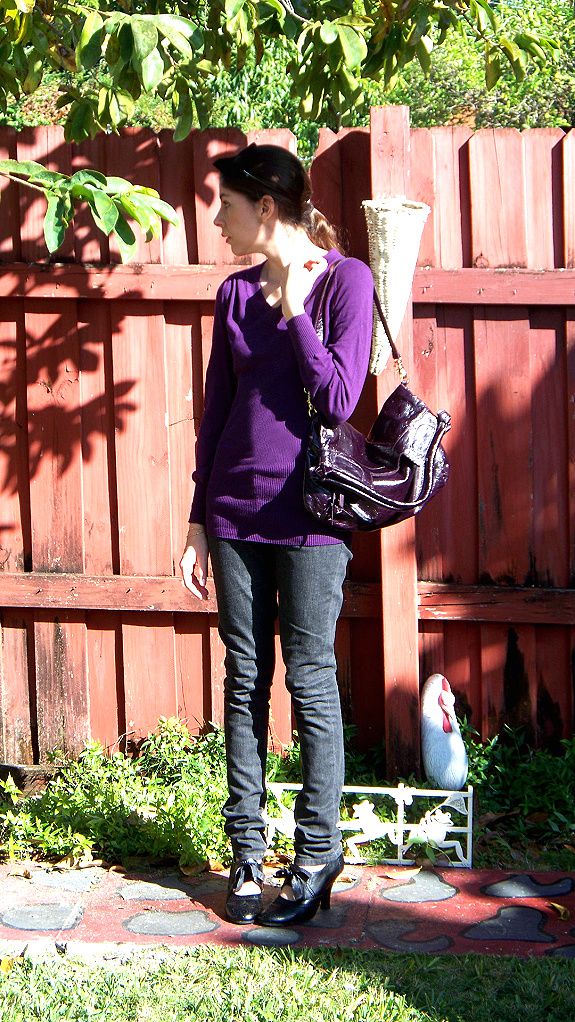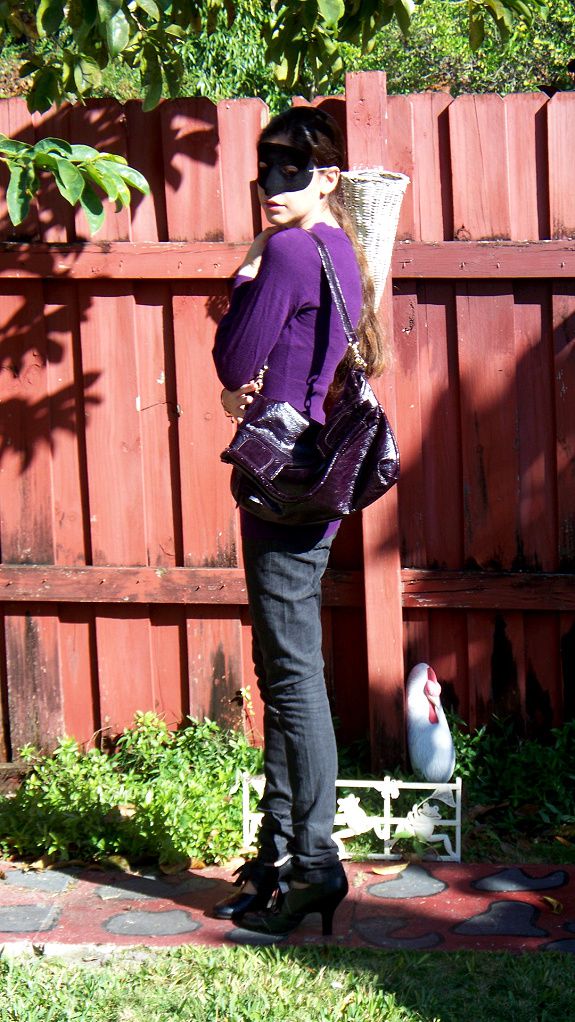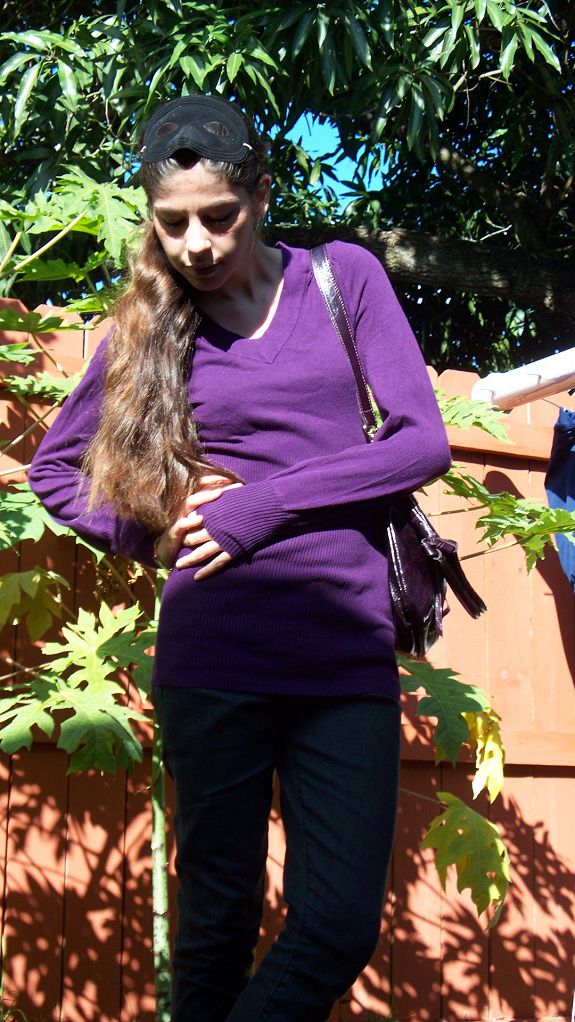 I owe it to my brother for helping me to find this quaint little spot for these particular photos. The best part was when the colorful and cute patchwork cat decided to drop in. We called her "Calypsa" and she even responded to us after a while... Here, I decided to add in my eggplant purple Foley + Corinna bag (thank you, ShopTherapy) I love how soft she feels. I have nicknamed her "Alice" after Alice in Wonderland. Well, it's finally Friday, here's to a long weekend full of adventures, let it all soak in!

Check out this great new site. myLOOK. Sign up and mention "FashionChalet" for immediate approval.
Sweater: Target, maternity. Mask: Costume. Skinny Jeans: Superfine. Victorian Ankle Boots: Payless. Shoulder bag: Foley + Corinna.