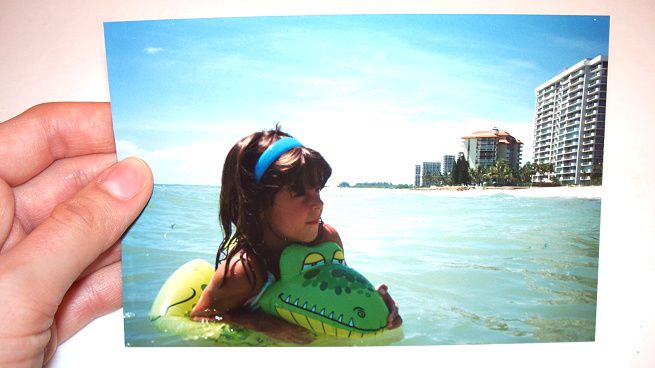 1. Pre-Gossip girl and Blair Waldorf, yet already having a fondness for headbands. The beach was always our Summer family thing. I think I was around 8 here.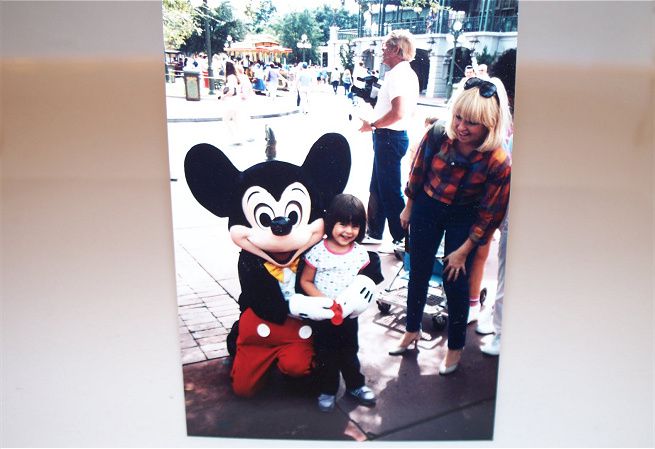 2. With my Mom and Mickey Mouse at Walt Disney World, sometime in the mid-1980's. I was about 3 here. My ever stylish Mom wore heels even to Disney World back then. Can you believe it?? And I think she may still have those same sunglasses too.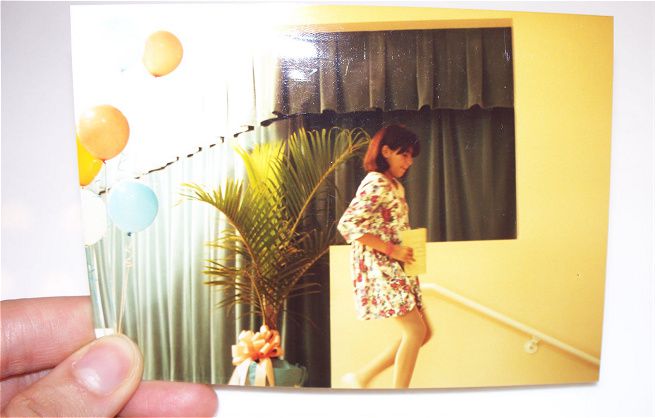 3. Ahhh balloons at an award ceremony in 5th grade. I remember being so nervous about walking on stage that day. Talk about shy!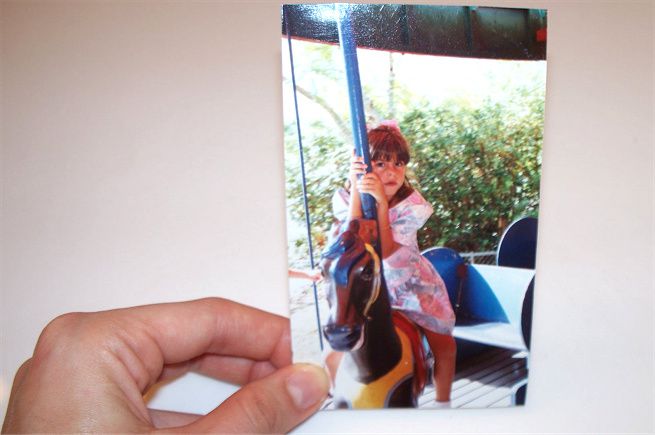 4. At Miami Metro Zoo. It was my 7th Birthday Party there. Even way back when I loved my floral print dresses (and ponies!)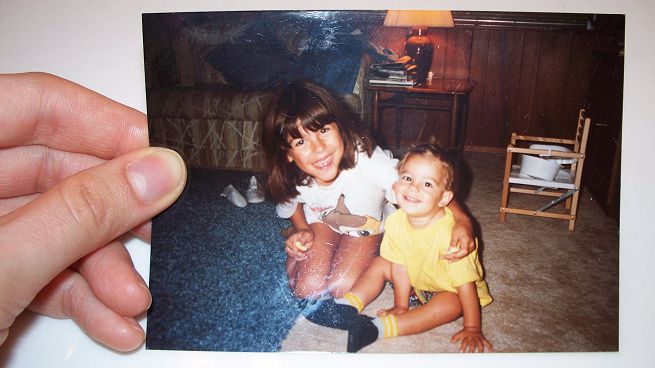 5. Here he is! My 8 years younger brother. This was taken when he was 2 and when I was 10. You all know him as the photographer behind many of my outdoor blog photos. Ahhh, I miss that Bambi t-shirt.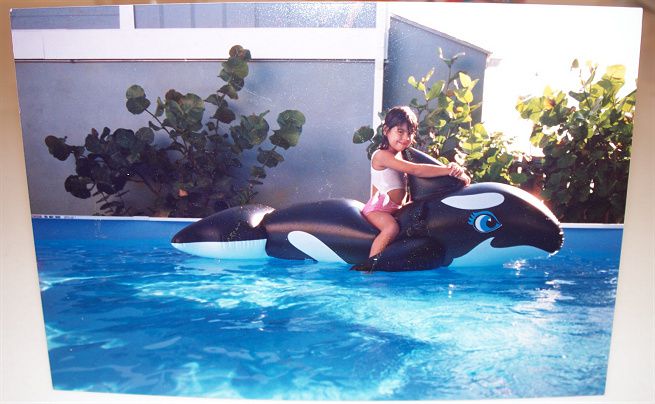 6. I'm about 5 or 6 years old in this one. I was quite the rambunctious little girl. Quite the handful. Can't you tell?? HA HA. Here I am with "Mr. Whale" in the pool wearing one of my favorite bathing suits.
I hope you all enjoyed this little trip down "memory lane" that I am more than happy to share with all of you, my lovely readers! ♥