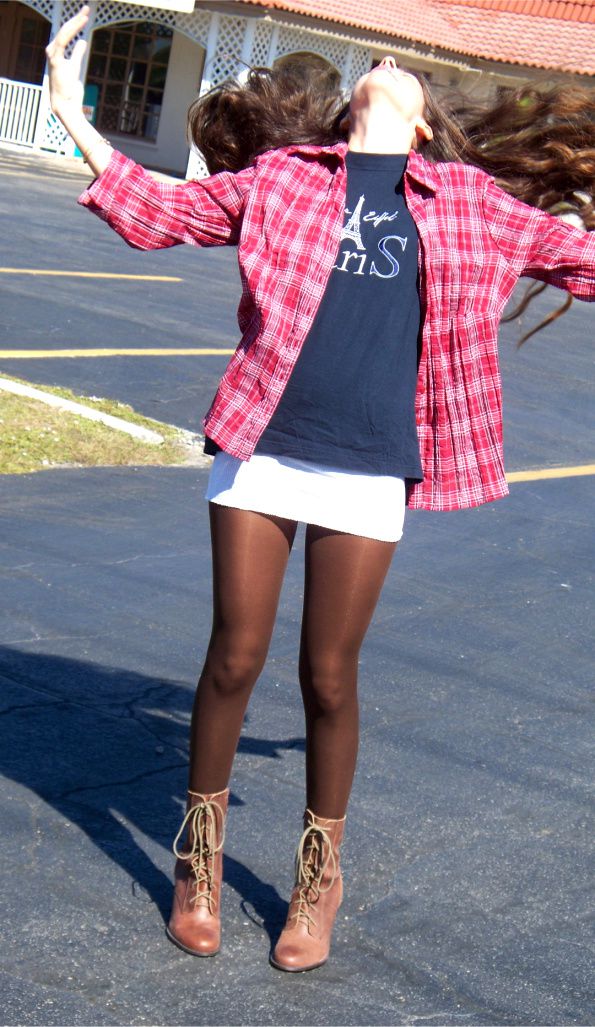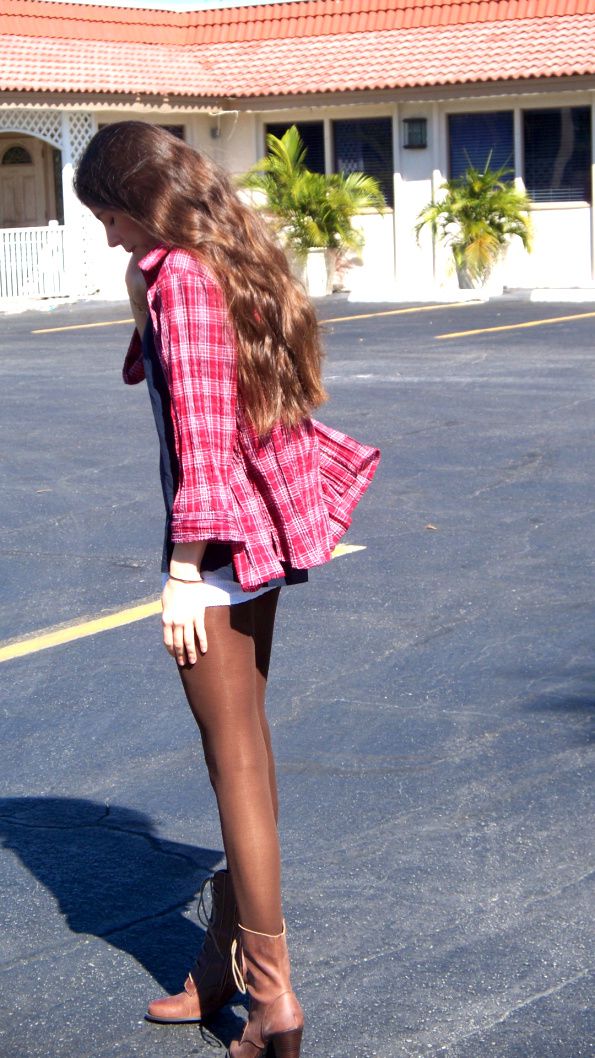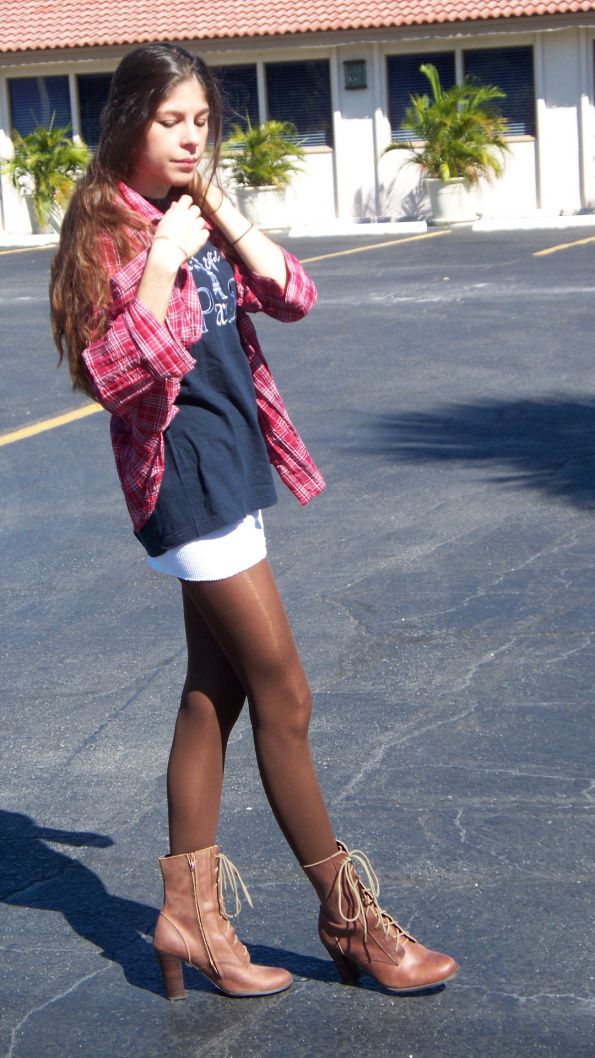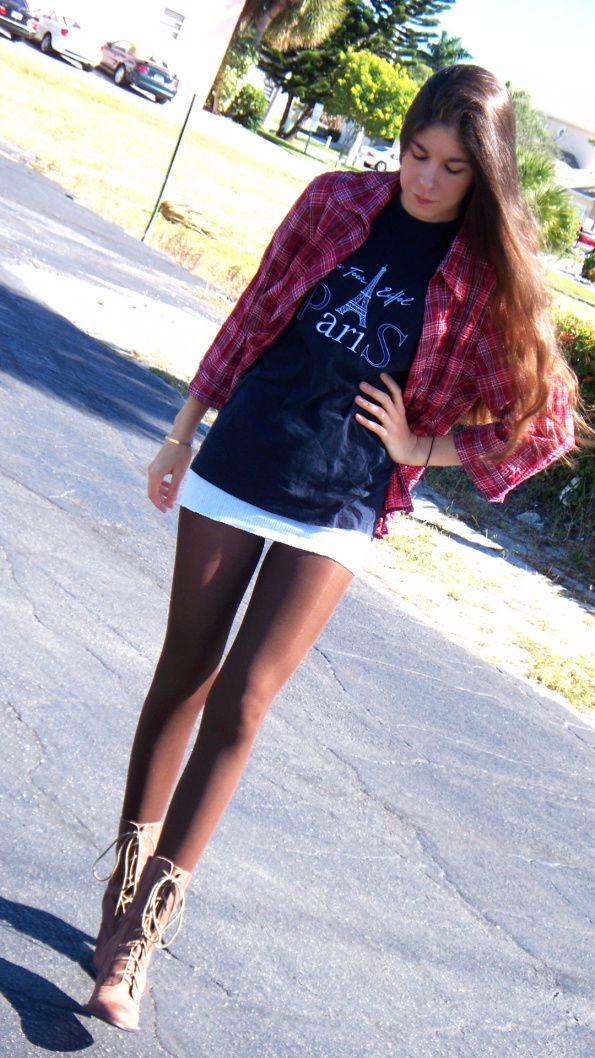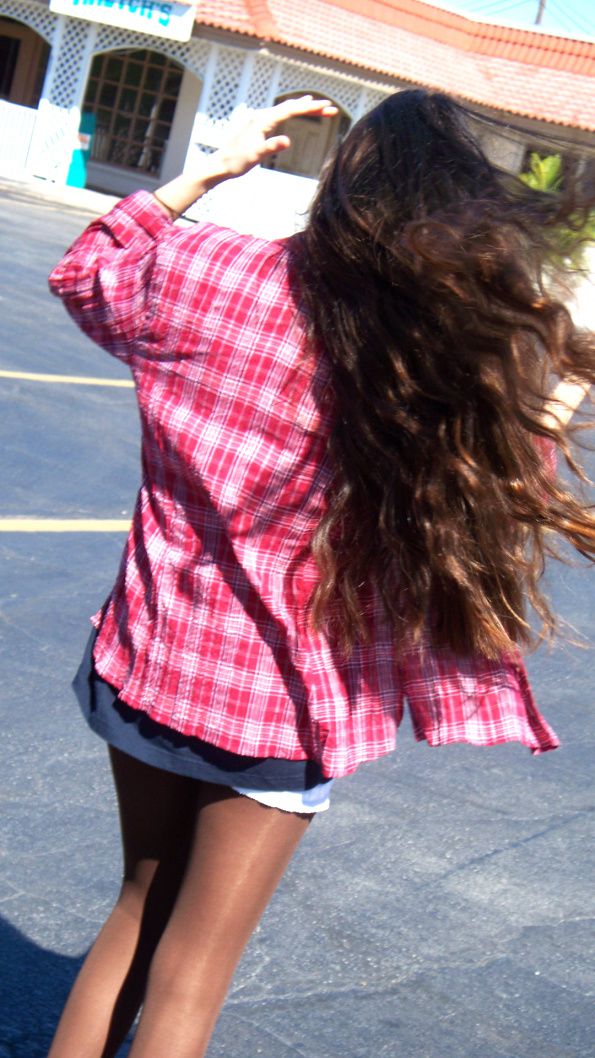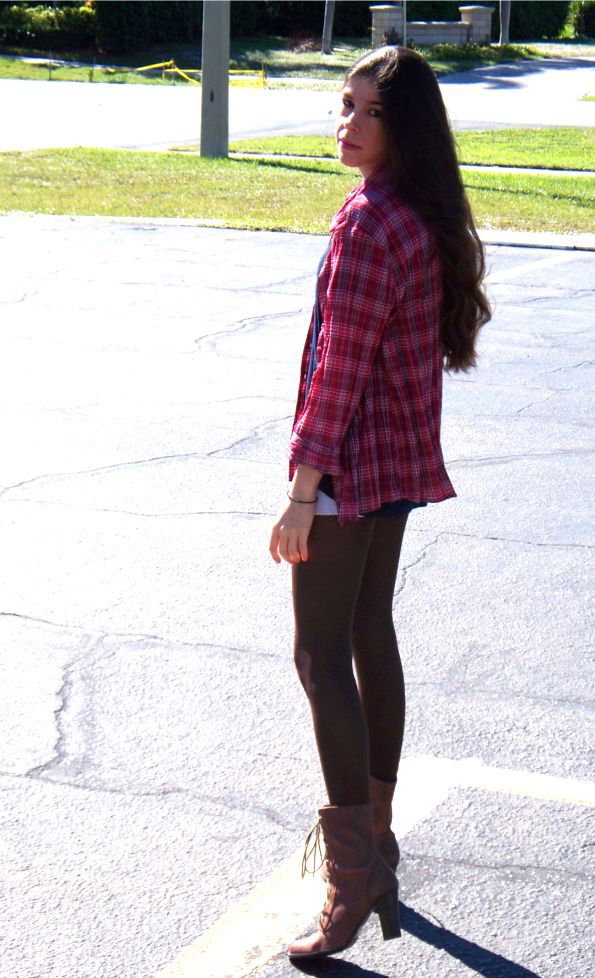 My brother and I stumbled across an abandoned old parking lot, housing what used to be an Antique shop and quaint little Chinese buffet. We thought it the perfect photo opt for this particular set. "Spirit in the Sky" was on repeat in my mind all the while ♥
T-Shirt:

vintage, was my Mom's from Paris.
Tank:

Hanes.
Plaid shirt:

vintage.
Tights:

Target.
Boots:

Gift.

*Questions / Answered:
The 'Holiday Classics' I bought were: Planes, Trains & Automobiles-- a family tradition especially during Thanksgiving!! and A Christmas Story and Home Alone 2. I also love watching Christmas Vacation, Elf and Happy Feet during the Holidays.
Who's my favorite right now? Tallulah Morton is my current favorite "it" girl. Adorning everything from my Desktop to my blog.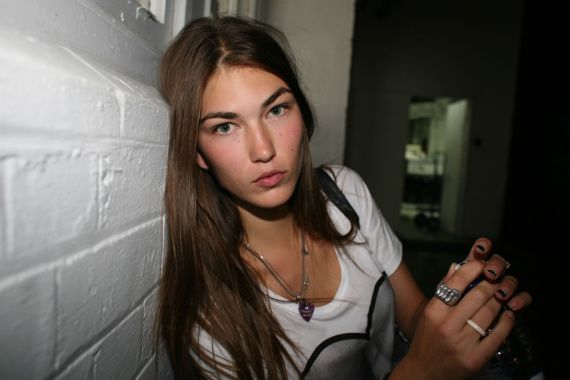 My top 3 favorite songs off of Circus, the new Britney Spears CD are: (1) Shattered Glass, (2) My Baby, and (3) If U Seek Amy.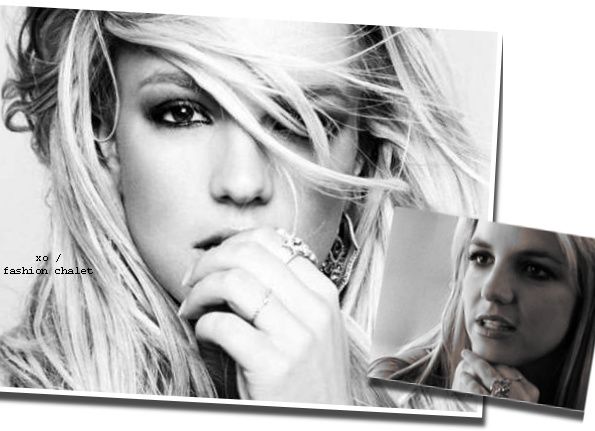 By the way; The Supermelon.com are having another contest. They regularly feature new, dynamic fashionistas for their Real Style section. Now is the time, however, to reward the lucky lady whom readers feel is most worthy of the esteemed 2008 Best Real Style title and some pampering! You can view my feature here. And you can vote for me here, if you so wish.
Photos: MTV, amazon and Cobrasnake