Of One Million Bending Bones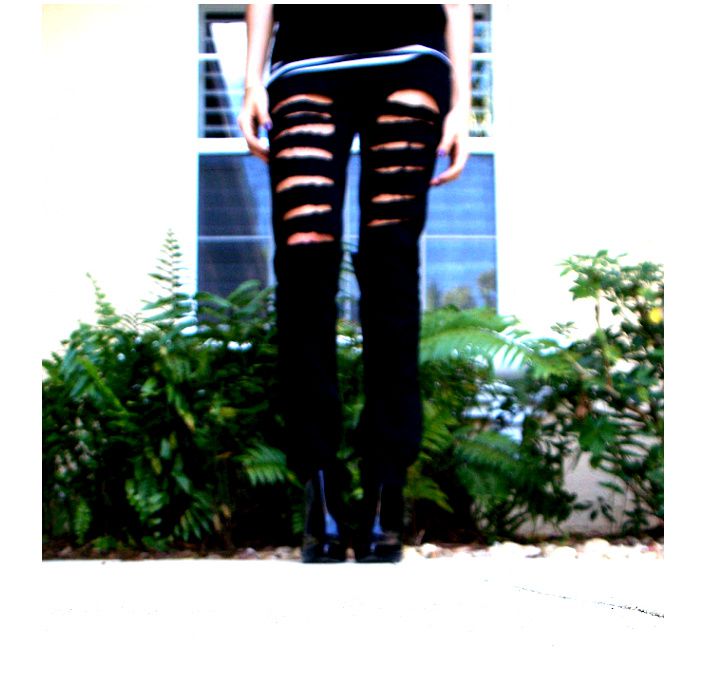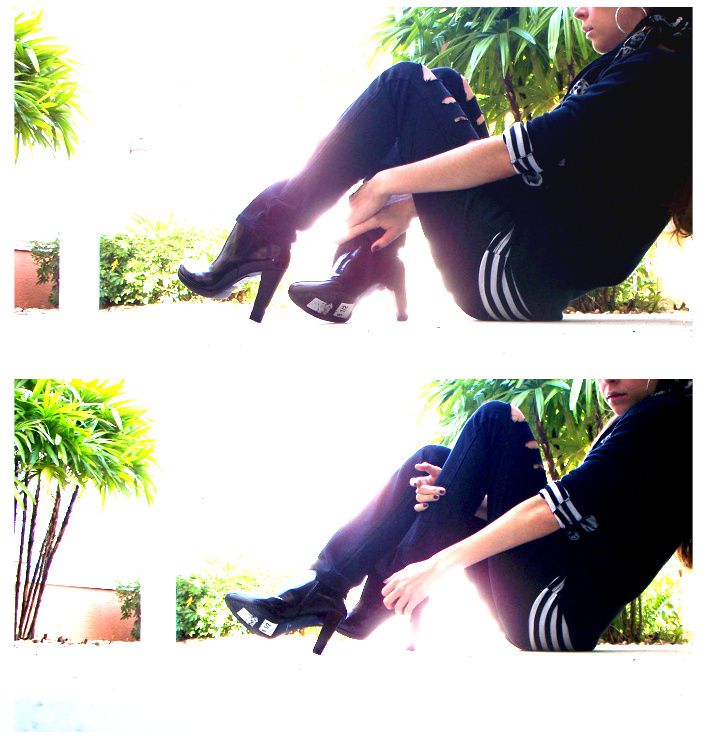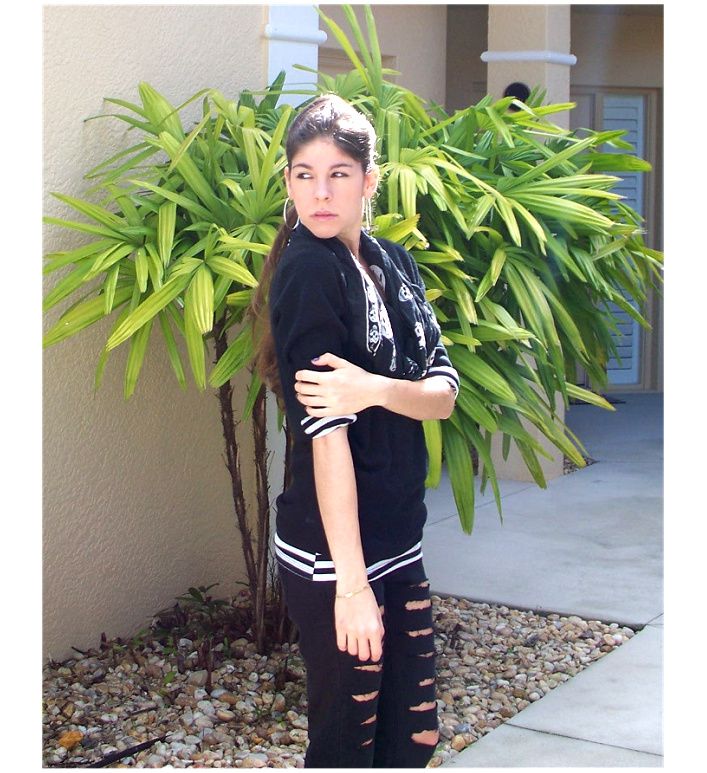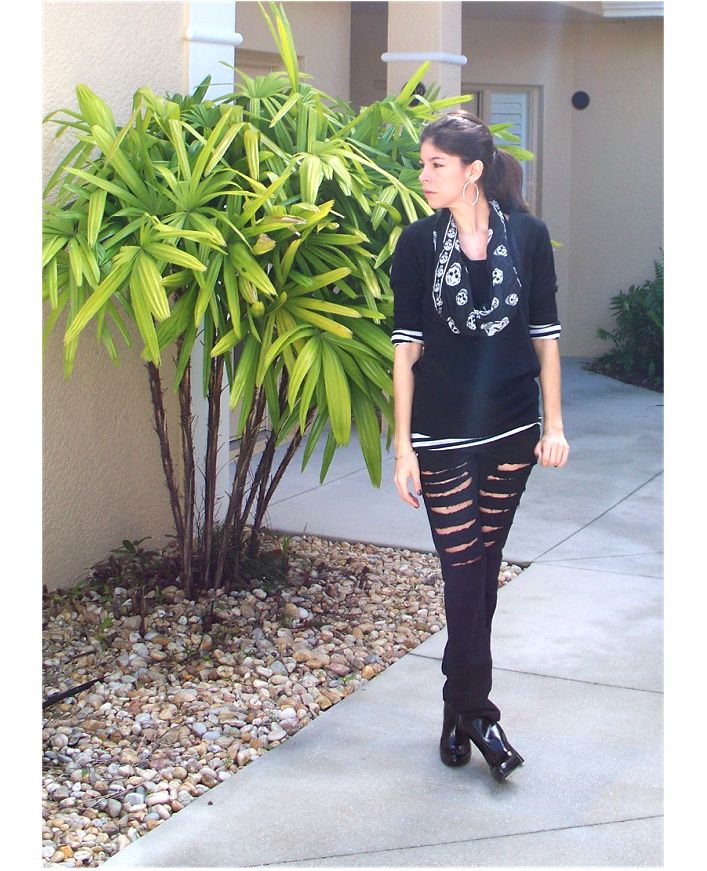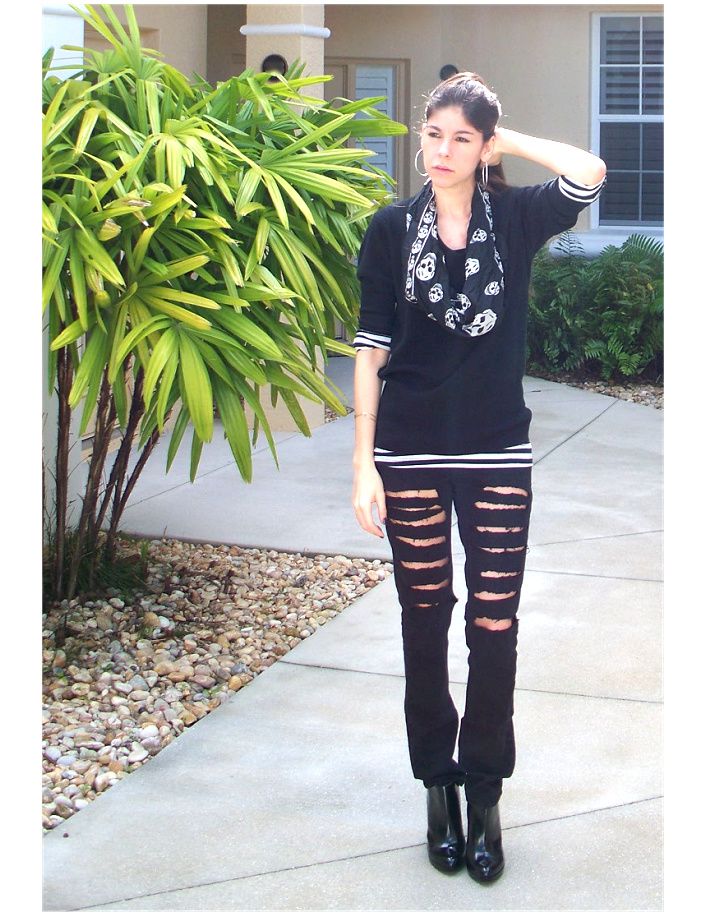 I had a ball at the Classical Christmas concert. Eggnog, Champagne, truffles and Hot Chocolate were served at intermission. The Nutcracker montage is still my favorite part. One older woman even asked me where I got my dress from. My Grandmother just beamed, silently, next to me. I was the only one in green. Can you believe it? I stood out, amongst the red and gold clad women. But in a good, Christmasy way.
This weekend I got creative. I owe it all to Topshop, Erin Wasson, Knightcat and LeFlassh for inspiring me to make these DIY slasher jeans.
Sweater: Vintage. Striped tee: forever 21. Scarf: Alexander McQueen. Slashed jeans: DIY from American Rag. Ankle booties: Nine West.
The Holiday party on Saturday night was Italian food themed (Polenta and mushrooms, Antipasto) spinach and artichoke dip. Homemade pumpkin bread and "oreo balls" for dessert; crushed up oreo cookies (frozen into a ball) andf then covered in white chocolate. So good.
The special surprise is for Christmas I was told. Now I really can't wait to find out what it is.
I made another video.
I love Devendra.
http://vimeo.com/moogaloop.swf?clip_id=2534314&server=vimeo.com&show_title=1&show_byline=1&show_portrait=0&color=&fullscreen=1
Cleopatra Eyes from fashion chalet on Vimeo.