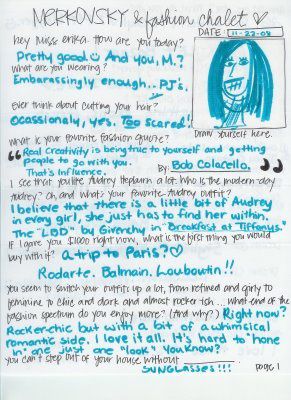 Mariane M. of Merkovsky contacted me (a few weeks ago)
for a feature on her blog.
She described it as being very The Selby -like in style.
She also noted that "MK & Ashley's new book, Influence has
interviews in the same format" very cool indeed.
< click to enlarge!!
( page 2 ) & ( page 3 ) & ( page 4 )
click above to read the rest.
Thanks for having me, Merkovsky :)
She had only the sweetest things to say about me and my blog.
I adore her and her blog. She's inspiring in so many wonderful ways!!
Thank you. <3