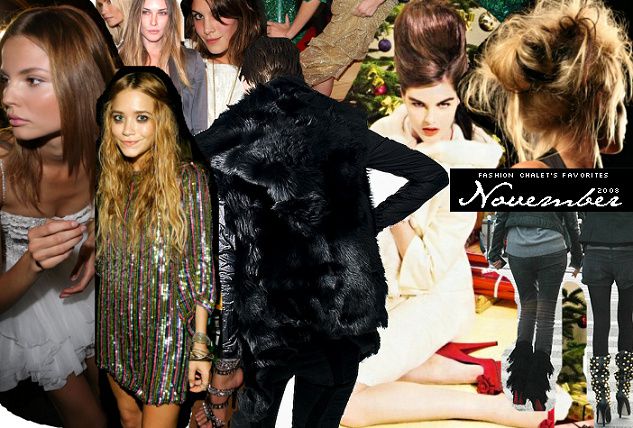 As we enter the crisp month of November, I am instantly filled with visions of the Holiday season to come. Brightly colored decor; in glittering green, lavish gold and ruby red; twinkling lights, egg nog and pumpkin pie; the gift of giving and creating new memories; traditions. All, tantalizing the senses.
From grungy to girly, who better to bring life to the holiday spirit of dressing up than the boisterous Balmain, trendsetting Mary Kate Olsen, entrepreneur Erin Wasson and model Hilary Rhoda? From big hair to fun fur, this is the time of year that I treasure most. It's going to be a grand celebration and I can't wait for the festivities to begin! ♥
photos: tfs, and jakandjil.