Rapunzel, let down your hair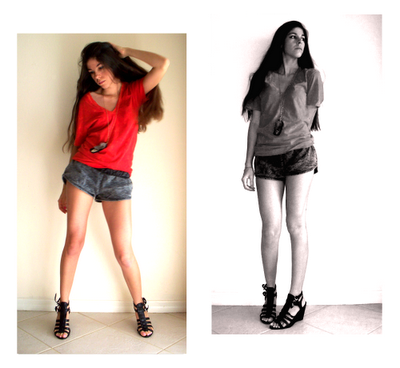 Tonight I think I'll be staying here.
And you never did like this town.
I talk out loud like you're still around.
No. No.
And I miss you. Going back home to the West Coast. I wish you would've put yourself in my suitcase...
--Coconut Records
acid wash tee:
american apparel.
mineral wash shorts:
american apparel.
gladiator wedges
: wet seal.
necklace
: f21.