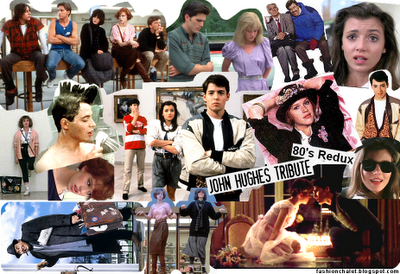 Nobody can sum up the eighties better than John Hughes did. His films had a social satire with which we can all connect. He brought the "Brat Pack" movement alive. From high school drama to more grown up issues, his films encompassed them all. One of my all time favorites, Sixteen Candles, shed a little light on what it's like to go through high school as a teenage girl, who is neglected by her family at home and at the same time seeking acceptance from her peers. John Hughes knew how to bring out laughter, as well as sentiment from his viewers. Hughes also knew how to capture the human spirit just right, whether first-rate or dire, while telling us his stories. Yet, he never left us without
coming full circle with his characters. There was always a lesson to be learned.
For me, John Hughes is more than just a director; he is a legend. An icon.
[youtube=http://www.youtube.com/watch?v=f5htjWHn3tM]