Pretty Birds... (Have Pretty Feathers)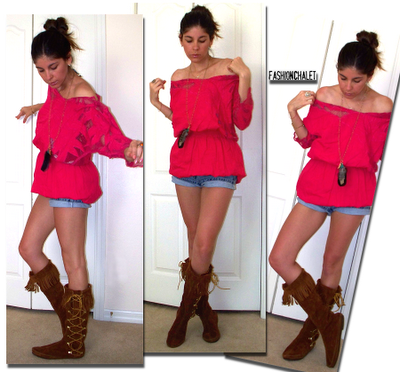 //www.youtube.com/get_player
Excuse the mess in my walk-in, please, as I am in the midst of a move. Hence the cumbersome assortment of miscellaneous piles and boxes strewn about the room. I am reeling with excitement for the new, larger walk-in that awaits me, though. As for my collection? Varying from ankle-high to knee-high, I'm beginning to think it borders on obsession. (Twelve?) pairs... and counting. Hmmm... I wonder how many Kate Moss has? I have seen her in quite a few pairs as well.
Top:

vintage (was a dress),

Shorts:

(vintage) Calvin Klein,

Necklace:

f21,

Boots:
Minnetonka.