(8.18) End of Summer / Muse Board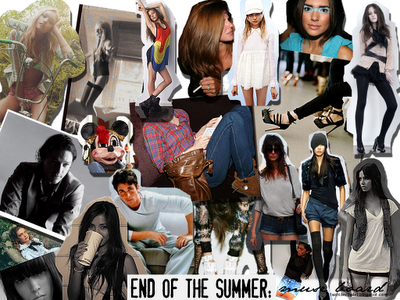 I thought to myself, with summer coming to an end, why not tie in some of the best parts into a Collage? I know many of you aren't looking forward to having to go back to school again (my younger brother included!) Which is why I decided to make this little inspirational "gift" for all of you, my readers, as you head back into classes. From Heath Ledger and Christian Bale; for their impeccable acting and outrageous summer box office sales of "The Dark Knight," to worn in denim street style, fun club pieces, and Runway model garb that surely inspired this Summer. Hopefully this "Muse Board" will inspire

you

as you get back into school form and have you coming back to my blog for more.
Photo Sources: knightcat, tfs, handitover, the cobrasnake