I Have been Tagged with the Premio Award!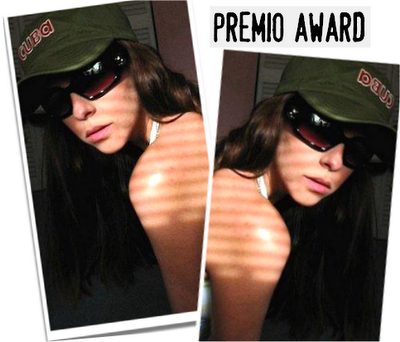 Thanks to the lovely girls of:
cupcakesandcashmere
and
b
..I have
been tagged with this amazing award. Thank you so much!! ..xoxo
*also thank you
so much
:
DaisyChain
and
♥ Marta ♥
and
Debbie
&
Sunniva
and
rachel*
for tagging me!! You girls are
so
,
so
SWEET....
I will go on to tag the following 7 blogs. (1)
CupcakesandCashmere
, for being a truly sweet friend, stylish and for tagging me in the first place with this award! (2)
Laurel
, for inspiring me that if I put my mind to it, I can achieve anything I desire. And for being the kind of friend I never thought I could meet online. (3)
TimesofGlory
, for always commenting the sweetest things on my blog and inspiring me to bigger and better things in this blogging world and fashion-wise! (4)
You'reSoFetch
a true sweetheart, stylish and exactly the positive attitude I like to surround myself with. (5)
StyleRookie
, so incredibly chic every time, love her inspiring editorials too! (6)
ParsimoniousGem
, she wears yellow in a way that make me want to wear it all of the time. Completely inspiring and very sweet. (7)
Cate
, for our shared love of Kate Moss and her eye makeup is always spot on.